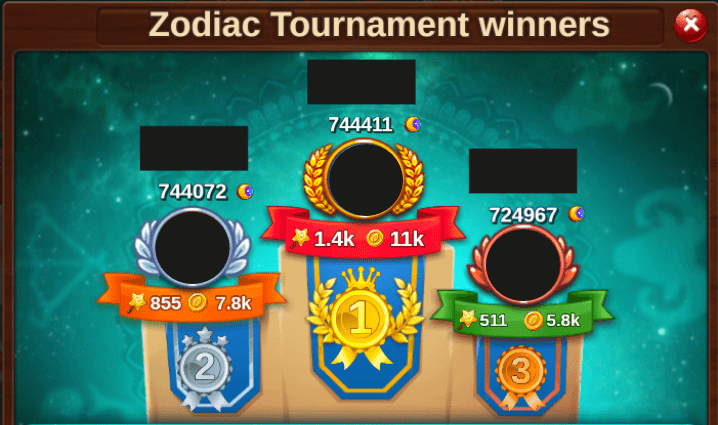 The Zodiac Tournament is over!
Hurry up and log in to your Solitaire Social account to check your team's results and get the final
As a reminder, the first 3 zodiac signs with the most points in the tournament will share the prize.
The top 300 players from each team will receive their rewards for participating in the tournament. Perhaps one of the prizes belongs to you? Go to the game to see the results.
Plus, there's already an awesome summer location waiting for you in the Tropical Event!
More Events on Solitaire Social: