Solitaire Social Online
Greetings to the players! Hope you'll enjoy our online Solitaire game!
Kosmos Games are working hard on creating amazing game experience and different events for solitaire lovers.
If you are new to Solitaire Social please read our guide by following the links below. For experienced gamers there is a straight way to the game – PLAY button. Have fun!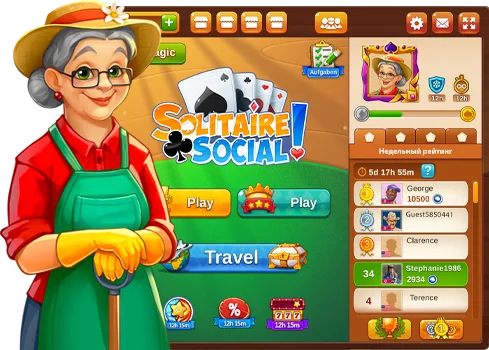 Do you want to know about Solitaire Social more? Then click the links below! We've prepared for you a detailed review of our online solitaire game and a guide for beginners to learn the basic buttons and elements. You can also leave your feedback about the game on the review page.
Meet our spells: they help our players successfully complete all Solitaire games. Every challenging game has its own victory tool! They'll help you get a blocked card, shuffle hidden cards in columns, move any card, or freeze your opponent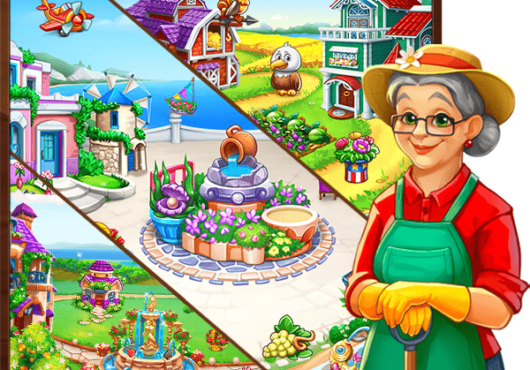 Solitaire Social lets you do gardening while you play your favorite game! You just play Solitaire and the garden is getting prettier! A rich selection of garden decoration and endless upgrade options will not let you get bored! The unique feature of this online Solitaire is to create your own spaces! This online solitaire is completely free! Start playing, win tournaments and the garden will open to you!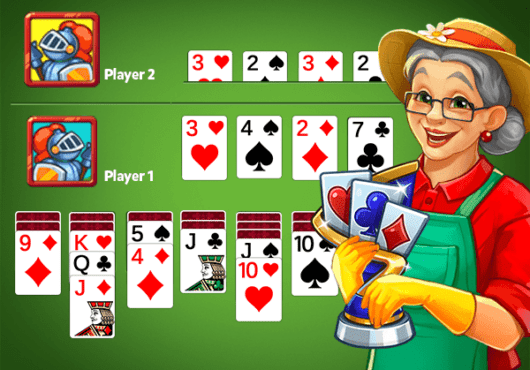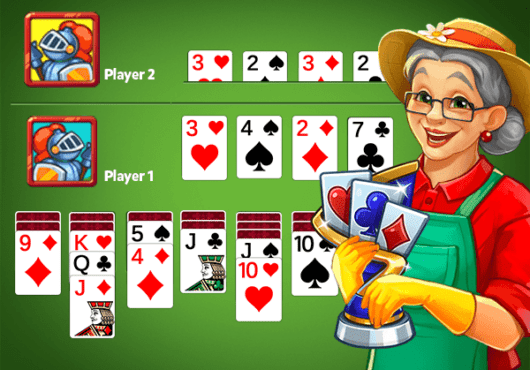 Have you ever participated in Solitaire tournaments? We invite you to try it right now! Who will finish the game of Solitaire faster? You or your opponent? Solitaire Social offers its players several competition formats: you can participate in classic tournaments with three rounds of one-on-one or in knock-out tournaments. Choose your option!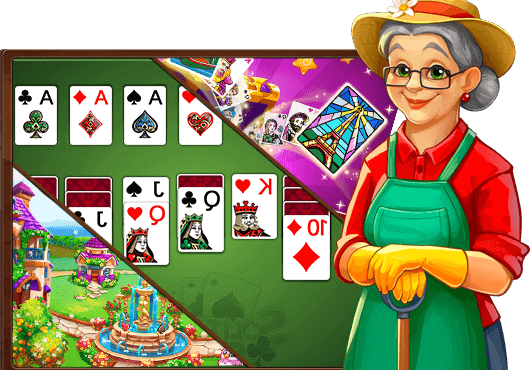 Don't miss
special events
There are always interesting challenges and contests! Sign in to the Solitaire Social and win prizes and rewards for playing solitaire online.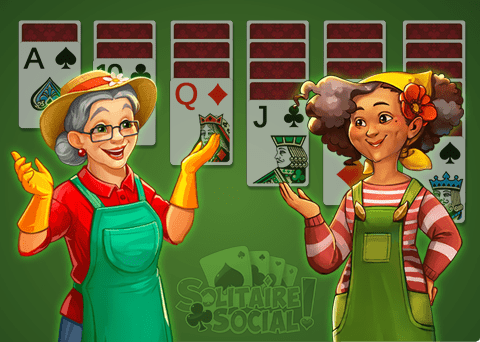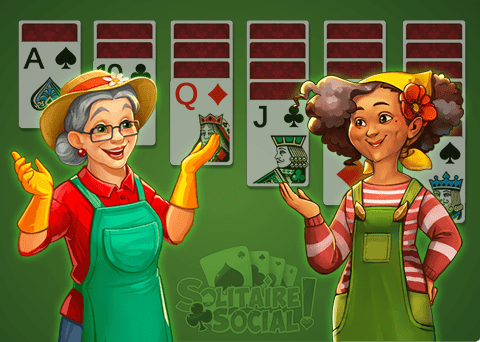 Do you want to play
Solitaire with friends?
Solitaire Social is a perfect place to play with or against friends! You can easily add all your Facebook friends and compete with them in Solitaire skills! Game achievements and position on the winner's lists is a great indicator of true Solitaire master. If you don't want to play against your friends, team them up and compete with other Solitaire Social players