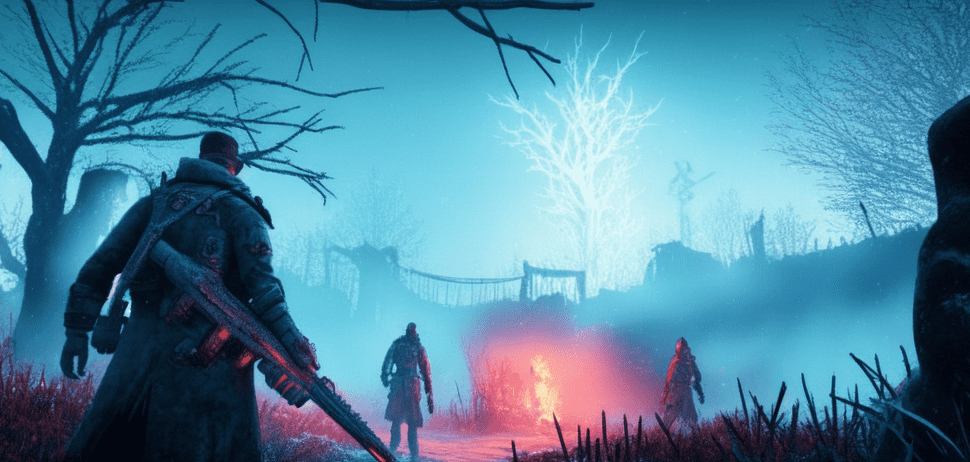 Early 2023 has been pretty awesome for gamers and the fun is only just beginning. If you've managed to plow through January and February's offerings then you're surely looking for your next big digital escape.
Whether you're looking to immerse yourself in a haunting experience or want to cut your teeth in some intense battles, the next couple of months has something from everyone.
System Shock Remake (March)
The game that defined the immersive sim genre, System Shock launched in 1994 and captivated gamers with its stirring sci-fi atmosphere. Now, nearly two decades later, this masterpiece returns as a remake and launching sometime in May on all modern consoles and PC. Yes, this includes last-gen's PS4 and Xbox One.
System Shock puts you in the shoes of a non-specific hacker on board a space station orbiting Saturn. Your mission is to take down the psychopathic AI called SHODAN which has gone rogue and running rampant across the station. Throughout this first-person shooter experience, you'll explore the multi-level Citadel Station, battle against sci-fi-inspired foes, and solve head-scratching puzzles.
What distinguishes System Shock from other FPS titles is its non-linear approach to story progress and exploration. You'll also get to customize your abilities and equipment to make quicker work of the foes you encounter.
Wo Long: Fallen Dynasty (March 3rd)
Elden Ring was the Soulslike hit of 2022 and if you've played it, you're likely feeling a gap in your gaming life. Enter Wo Long: Fallen Dynasty, an upcoming brutal action RPG that aims to test your combat skills. Not only is it launching very soon, but it'll also be available on both last and next-gen consoles and PC. Even better, it'll be on Game Pass from day one.
Developed by action veteran studio Team Ninja, Wo Long takes place in a darker and grittier version of the classic Chinese Three Kingdoms novels. The premise of the story is that you're a nameless soldier who finds himself battling against demonic beings while searching for a mystical elixir believed to grant its drinker immense power that's enough to dominate any battlefield.
According to the developers, Wo Long features much faster-paced combat than games like Dark Souls and Sekiro. It makes use of unique mechanics that'll allow you to approach every fight in an active yet methodical way.
Resident Evil 4 Remake (March 24th)
Capcom has been doing a bang-up job remaking its most iconic Resident Evil games. Now, it's time for RE4 to take the spotlight. Launching across all modern consoles, including the PS4 and Xbox One, as well as PC, if you never played this highly praised survival horror title, now's the time to dive in.
Taking place 6 years after the events of Code Veronica, Resident Evil 4 puts you in control of agent Leon S. Kennedy who's been tasked with finding and rescuing the US President's daughter. After arriving at a rural Spanish village, Leon encounters a cult who've infected the local villagers with a mind-controlling parasite colloquially known as Las Plagas.
Resident Evil 4 stands out from the rest of the series thanks to its near-perfect balance between survival horror elements and action-based gameplay. Fans have also waxed lyrical about its unique approach to inventory management.
Star Wars Jedi: Survivor (April 28th)
The follow-up to the critically acclaimed Jedi: Fallen Order, Survivor is Respawn's next attempt at an action game set in the universe far far away. Despite its predecessor being on last-gen consoles, this time around the sequel will only be on PS5 and Xbox Series X/S along with PC.
Jedi: Survivor continues the journey of Cal Kestis, the last remaining member of the Jedi order. Now on the run from the Empire, he's maturer in his demeanor and more rugged in his appearance. Apart from dealing with Inquisitors and Stormtroopers, Cal will also come face-to-face with an Imperial senator known as Pau'an.
According to Respawn, Survivor aims to take the highly praised lightsaber and Force powers combat of Fallen Order and dial it up to 11. Cal will be able to employ a new bag of tricks as well as learn and master new Jedi combat forms.