Solitaire Club review
Solitaire Club is a fascinating online 1-turn Klondike Solitaire with a unique feature—you are playing Solitaire against another player. The main goal is to be faster than your opponent.
We offer you the chance to play Solitaire without leaving Facebook. Perhaps you've already seen the Solitaire Club logo there. Yes, that's us.
To start the game, you just need to be registered on Facebook and follow the link. This version of online Solitaire is called Solitaire Club, and it has all the potential for unforgettable hours of battles with old and new friends.
How do you play Solitaire Club?
The rules are the same as with the well-known Klondike Solitaire—by moving the cards from tile to tile, you have to collect four kings. Some cards are on the game board, and some are on the deck. At the bottom of the board, you can stack a lower card on top of a higher card, alternating the colors of suits. But at the foundation, where all the cards must end up, the principle is different. There, you stack the cards one on top of the other by rank, strictly following the suit. The goal of Solitaire is to collect every suit, starting with the ace and ending with the king. And, you have to do it faster than your opponent, who will be selected for you by Solitaire Club.
How do you count points in the Solitaire Club game?
You and your opponent receive the same card layout. When you send a card to the foundation, you get one point. If you get ahead of your opponent and do it first, it will bring you additional points. If you are lucky enough to move all 4 kings to the foundation (as the game requires), then you get a special bonus of 50 points! The points earned in solitaire tournaments might bring you prizes in daily quests and also have a cumulative effect within a week.
In addition, depending on the special events at the moment, you can also earn very special bonuses, gifts, and boosters by sending higher-ranked cards to the foundation. Sometimes the game turns out to be too difficult, and both of you are stuck in the middle of nowhere. In that case, the winner will be the one who sent more cards to the foundation and did so earlier. So there's no draw in Solitaire Club.
How do you get started in Solitaire Club?
You don't have to do anything special. You just go to Solitaire Club on Facebook and start playing. The first game may seem uncomplicated, but each new game will expand the game's functionality. Soon there will be new options, such as Undo and Magnet (automatically moving cards), and then the Garden will open (where you can spend the coins you've earned and the artifacts you've obtained). After several games, you'll discover all the glory of Solitaire Club, and you won't be able to stop playing! For sure, you will defeat numerous opponents and take your place in the Hall of Fame!.
Solitaire Club players
The Solitaire Club will choose your opponents for you. Many Facebook users play Solitaire Club, and there's a very small chance that you'll meet the same person again! We have to say that thousands of people from all over the world play Solitaire Club! Solitaire Club unites the world! You have a chance to play against a player who is sitting right now in front of the computer screen on the opposite side of our planet!
How do you play with friends in Solitaire Club?
When you log in to Solitaire Club, you can find out which of your Facebook friends are already playing this awesome game, and you can invite anyone in your friend list to join. How can friends help you in the Solitaire Club game? You can exchange hints, coins, various bonuses, and other fun things that will definitely speed up your climb up the Solitaire Club tournament ladder.
You probably already know about a great way to spend your free time—the Solitaire Social card game. It's a place where you can meet thousands of Solitaire fans and even challenge them to see who can play cards better and faster. To try to prove to the world that you're the best Solitaire player (in case you haven't tried it before), just play right here and right now (Solitaire Social is an online browser game).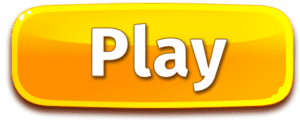 Solitaire Social and Solitaire Club are the same game, but Solitaire Club is available both on Facebook and in your browser, while Solitaire Social can only be played within the social network. If you want to transfer data from Solitaire Club to Solitaire Social or vice versa, write to our support service. They are fast, kind, and always willing to help any player.
What else is in Solitaire Club?
As you move through the Solitaire Club standings, you will see many very curious things. Almost immediately, you will open the Garden, which you can decorate with artifacts dropped in from tournaments, or you can buy some from the store. By the way, the Garden has a beauty index, and it's a real competition too!
The creators of Solitaire Club are constantly preparing new surprises for you! In addition to simple tournaments, you will face very interesting competitions. The creativity of the Solitaire Club authors is inexhaustible, so get ready to be regularly surprised.
Follow our news on Facebook and in this blog! We always keep you up to date with our new in-house events and promos there.
We need your reviews
Please leave your comments and reviews below. Your opinion is very important to us and it might be useful for other players.