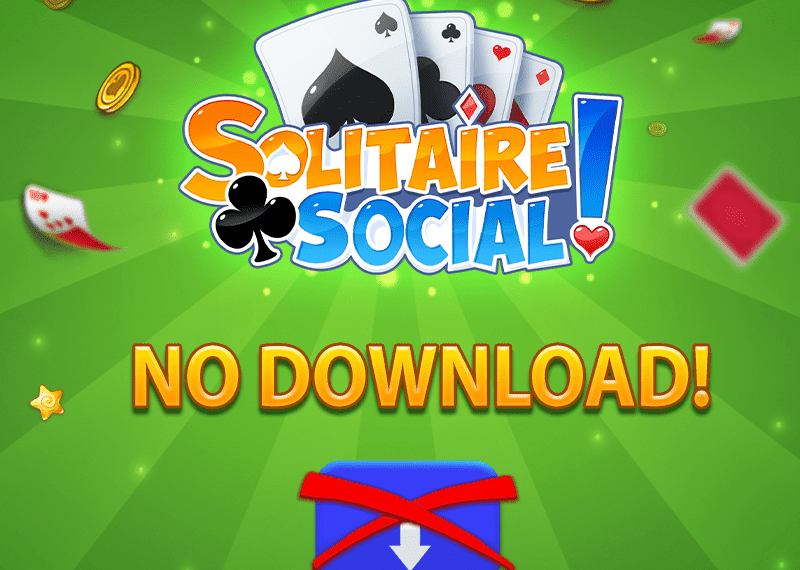 Of course, there are many solitaire free and no download versions available on the Internet. But. As experienced solitaire fans, we understand that Solitaire Social is one of the best solitaire products. And it is not because we work here. So give us some time, and we will prove why you should start playing Solitaire Social — free no download solitaire opened in a browser and Facebook.
Come with us, we are going to review a free online and no download needed game named Solitaire Social online. Namely, how to start playing, which features and bonuses it has, whether it offers tournaments, etc.
Do you remember good old Solitaire on your first computer? It had simple graphics and no additional features, but it was exciting. It is time to refresh your memory and try classic solitaire made by Kosmos Games – the real big journey with soundtracks, amazing graphics, and bonus features is waiting for you in free no download Solitaire Social. You can play it right here in your browser or using Facebook.
Today, some free solitaire no downloads versions have not exactly improved and look like this demo, but Solitaire Social is all different. Here you can:
compete in solitaire with people worldwide;
find collections;
receive daily rewards;
use interesting game options;
join many tournament types;
try an interface interactive;
open the Solitaire shop where you can buy Magic Wands, Coins, and Bundles.
Game options that may improve your gaming experience include:
Shuffle. It is used to shuffle cards in the deck and unturned cards on the board.
Joker. It is used to replace any card on the board.
Freezer. It is used to freeze your opponent's cards for a while.
Also, in Solitaire Social, you have unlimited options to undo your last move. Moreover, you can use hints and a special mode to move cards to foundations automatically. Last but not least, you can use a Magic Wand that whisks a blocked card off to the foundations. It is so appropriate when you have no moves to make.
Solitaire online free no download types
There are many solitaires free no download versions you met on the Internet. The most popular of them are:
Klondike. The game uses a 52-card deck, and the player's goal is to arrange them by suit, starting with the Ace and ending with the King, on the foundations.
Spider. The game varies in difficulty depending on how many suits you use. Your goal is to collect sequences of cards in descending order (8 foundations).
FreeCell. All cards are dealt in this free no download solitaire, and the game has no stockpile. The cards are facing forward and visible to the user. So you need to build the foundations by suit.
Tripeaks. The goal is to transfer all the cards from the tableau to the waste pile, uncovering cards further up the peaks, making them available for play.
Pyramid. The game uses a 52-card deck, and you need to discard all cards into a discard pile and demolish the pyramid in doing so.
By the way, Solitaire Social is based on the Klondike type. You need to register on our website or sign up through your Facebook to start playing and open the great gaming experience.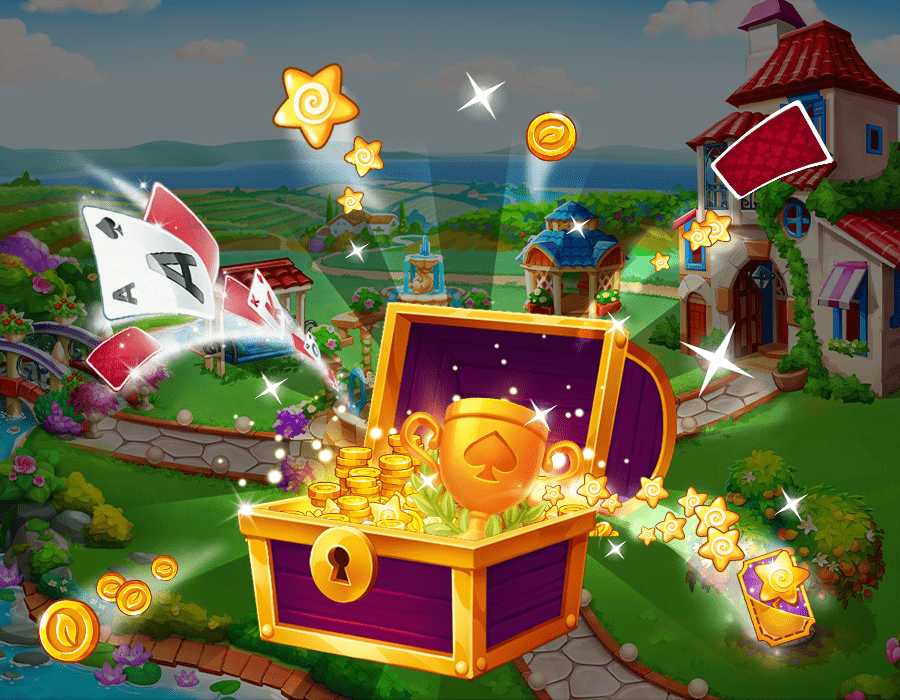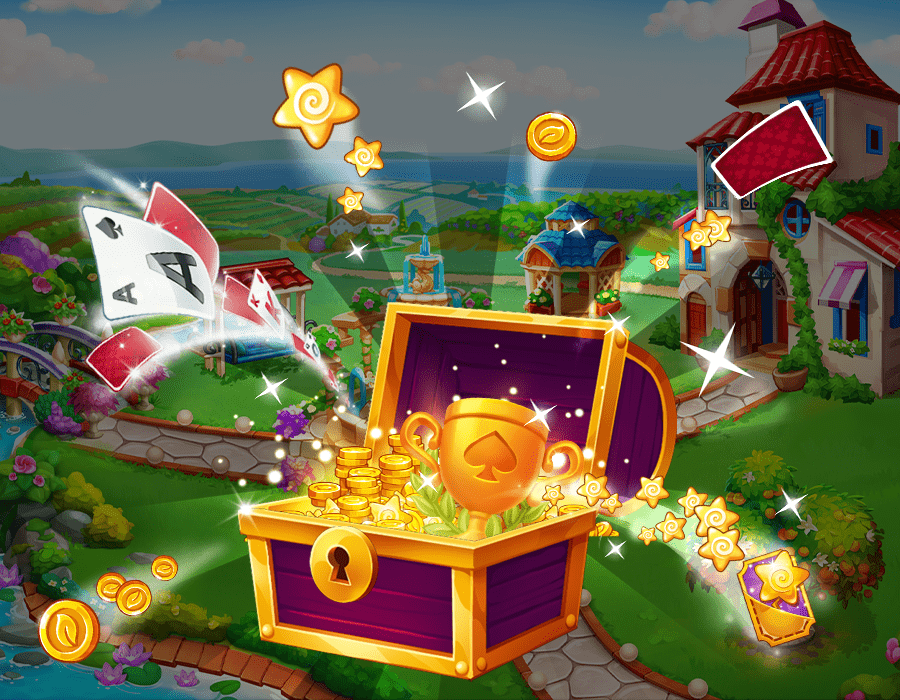 Frequently Asked Questions
Where can I find a free Solitaire game?
Can you play Solitaire without downloading?
Is there a free Solitaire game with no Ads?
Is there a free solitaire app without ads?
Yes. For that, you should look into our free Solitaire app Golden Prairies — made by Kosmos Games.



Can I play Solitaire free?
You can with Solitaire Social. It's absolutely free!
How can I play Solitaire online?
You can play online solitaire here. Just click play. Solitaire Social is free and available through any browser or your Facebook account. If you want to know more about the rules, check out our guide.
Are there any free Solitaire games without Ads?
What has happened to my free solitaire game?
If you have any problems with playing Solitaire Social, please contact our support team here.
How do I get my old Solitaire game back?
Unfortunately, we can't bring back the good old Windows' Solitaire — it was removed from the latest versions of the operating system. But you may play our Solitaire Social game!
What is the best free Solitaire game online?
Solitaire Social is the best free online game in the whole world! Play it now!