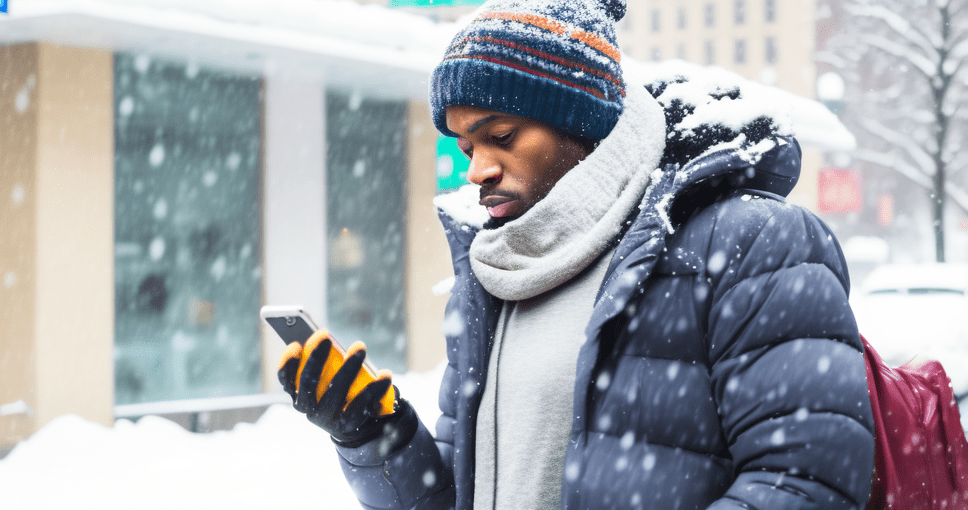 Winter weather is arguably the least friendly. Freezing temperatures during this season have a higher tendency to keep people indoors. Talk about streets packed with snow, freezing water, storms, cars not starting, and many other winter occurrences that make it a "sit at home" season. But you can use your phone to stay in touch with what may be happening around you. Alternatively, you may spend time playing games. In this article, we discuss some of these impacts of winter weather.
Gaming increases
Your body loses more heat than it produces during winter. And you need heat for several metabolisms in your body. Hence, you wrap yourself in a blanket or light the fireplace. While you are trying to generate some heat, gaming often suffices as the right company. In fact, gaming is one of the trending winter online activities. If you are interested in card games, you can play our game at Solitaire Social game.
Prompts internet usage
Humans are fast becoming dependent on the internet. We need the internet to get our basic needs and strike major deals. But during the winter, the need for the internet increases. Before going out, you want to know weather forecast. If you are stuck at home because your automobile will not work, you can order food or surf for new things online. These and several other needs skyrocket internet usage during winter weather.
Instigates movie watching
It is scientifically proven that we feel more tired during winter. This fact is one of the leading reasons for reduced activeness during this season. Therefore, winter online activities like watching movies, skits, or shows can be helpful to get over tiredness. And you do not need to be stuck at home before you start watching movies. If you are stuck in a hectic traffic delay, watching a movie can help save the moment.
Compels more chatting
While the harsh winter weather tends to keep people apart, humans are incurably social animals. From cuddling with your spouse to pets, playing our game on Solitaire Social, and watching movies, the urge to connect with people is unsatiable. That is why social media and instant chat apps get a lot of usage during winter. Some popular chatting engagements include bringing work meetings online, sharing a gist with friends and family, or visiting a dating app.
Dealing with harsh temperatures and winter events can be challenging. But over the years, technology has eased the burden on people. Hence, we discussed four effects of the winter weather on gaming and internet usage. Some people prefer to surf the internet, watch movies, or chat. You can as well spend that time playing some delightful games.
Are you stuck at home this winter or getting bored while coping with the weather? No need to worry again! Solitaire Social game has exciting free solitaire games for you. As a new player, you will get an additional bonus of our promo code! You can get started by playing our game here on Solitaire Social website.