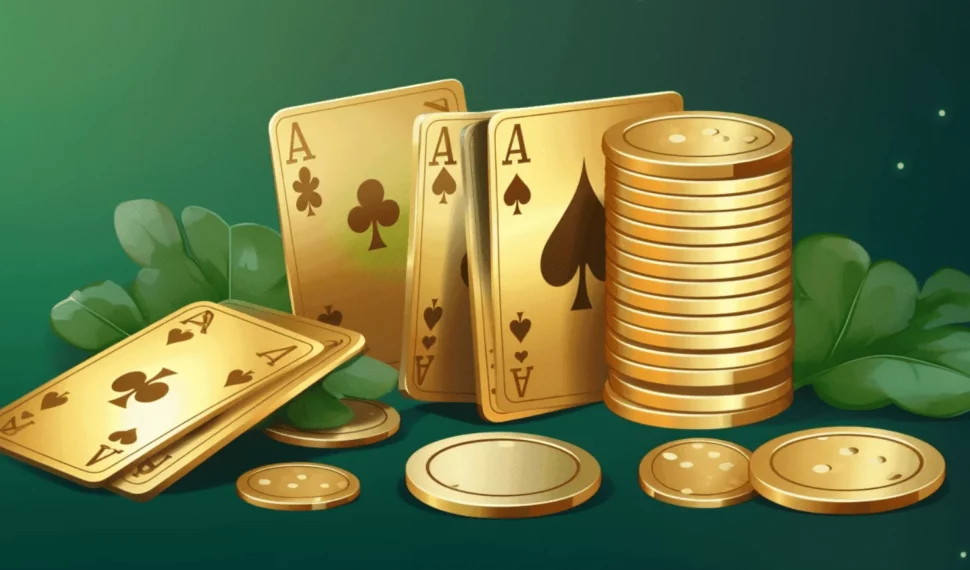 You can make money playing Solitaire if you're good at the game, and it's important to know the legitimate apps that let you do that. These apps will likely not pay you enough to quit your full-time job, so don't expect much from them. We'll show you the best apps to play Solitaire for money, but note that most players lose money on such apps. You're better spending your money on in-app purchases on fun Solitaire games like Solitaire Social.
How To Earn Money Playing Solitaire?
Many popular Solitaire apps host tournaments that players can participate in and earn cash prizes. These apps tend to make players feel like gamblers so that they can keeping waging more money. You should be careful before signing up for any app because many scams promise players to get paid for Solitaire but, instead, take money from them.
Always check if an app is popular and what other players say about it. If you observe good reviews, then you can sign up.
Play Solitaire For Money With These Apps
Before we begin, note that playing Solitaire for money isn't always good. Many of these apps incorporate gambling, and people can get addicted to them, losing money in hopes of winning. There's nothing wrong with playing to win prizes, but you should do it moderately.
The apps include:
1. Solitaire Cube
Solitaire Cube was developed by Skillz, a popular social gaming platform. It's the Classic Klondike Solitaire that you may be familiar with. You can download it on Android and iOS smartphones.
In this game, players get points each time they uncover a card on the tableau and each time they move a card to the foundation pile. Games have time limits, and you'll get bonus points for completing the game faster. You can redeem points for real-world prizes, including cash.
Solitaire Cube is a social game, so you can go head-to-head with other players across the globe and stake cash on winning (in jurisdictions where it's allowed). Both players get the same deck, and the first player to sort the cards wins. There are endless tournaments to choose from, and you can even chat with other players and make friends.
2. 21 Blitz
21 Blitz is another social game developed by Skillz. It is unique because it mixes Solitaire and Blackjack, offering players an opportunity to earn money competing against each other in card games. You can download it for free on iOS or Android devices.
You can start by playing against people freely before switching to cash games once you think you're good enough. Each game features one deck of cards shown to multiple players. The game is timed, and you'll earn bonuses if you finish sorting the cards before the timer runs out. 
You can get matched with random players around the world or play with your friends and family. You can redeem your earned points for cash or get cash directly from betting on games. Yet, instead of spending money on such games, you could play Solitaire Social, a free alternative that puts you in competition with global players.
3. Solitaire Cruise
Solitaire Cruise is a card game developed by Belka Games, a Cypriot company. As the name suggests, it involves playing Solitaire on a virtual sea cruise. You'll find different tournaments as you journey around the world on your virtual ship. 
Unlike most other games where you can play Solitaire for money, Solitaire Cruise is single-player. You earn in-game rewards called SBs for completing tournaments and matches, and you can redeem your points on Swagbucks, a popular coupons marketplace. 
For instance, creating an account will earn you a $10 signup bonus. Different tournaments offer different amounts of SBs, which you can redeem at a rate of 100 SBs to $1. You can also redeem your SBs for gift cards on Amazon, Target, Walmart.com, etc.
4. Solitaire Grand Harvest
Solitaire Grand Harvest is another way to get paid to play Solitaire online. This game was developed by Playtika, a popular Israeli gaming studio. You can download it for free on iOS and Android devices.
TriPeaks is the type of Solitaire that pays money in this game. It is a unique type of Solitaire played with 52 cards, and the cards are arranged in three pyramids each having a peak. The objective is to move cards from the tableau to the waste pile below, and you earn SBs as you do that. You can then redeem the SBs for cash or other tangibles on the Swagbucks marketplace.
This game also features a virtual farm you can tend to, hence the name "Grand Harvest." You can earn points while tending to the farm.
5. Solitaire Showtime
Solitaire Showtime is yet another type of Solitaire that pays real money via Swagbucks. This app was developed by Jam City, a popular American game developer. It is available for free for Android and iOS users.
Solitaire Showtime presents a good way to earn money for your puzzle-solving skills. This game incorporates TriPeaks Solitaire, a creative format where the objective is to move cards to the waste piles instead of foundation piles. You earn points as you arrange your cards in the desired order, and you can redeem your points for real prizes via Swagbucks.
6. Solitaire Cash
Solitaire Cash is one of the popular Solitaire games that pay real money. It was developed by Papaya Gaming, an Israeli company. The game is available on the App Store for iOS devices and Play Store/Samsung Galaxy Store for Android devices. For Android users, only the version downloaded from the Galaxy Store pays for playing games, so beware.
In this game, two players are paired to complete a Solitaire match. Both players are dealt the same cards and earn points as they sort them. The player with the higher points once the timer runs out wins the cash pot.
You can start by playing practice rounds for free. When you've played enough games to be sure of your abilities, then you can start staking and playing Solitaire for money.
7. Rewarded Play
Rewarded Play is an app where you can play Solitaire that pays you money alongside other games. This game is available only for Android devices via the Play Store or by downloading the direct APK file. There's no version for iOS devices.
This platform was built by Influence Mobile, an app developer based in Kirkland, Washington. It has over 10 million downloads. You can play many casual games and earn points. You can then redeem the points for gift cards on the likes of Amazon, Walmart, and Target. Don't expect to earn much but you can earn enough to pay for some good merchandise.
Mahjong is the most popular type of Solitaire people play on this app. You can also play dice games like Yahtzee and Wheel Of Fortune.
8. Klondike Solitaire On InboxDollars
InboxDollars is a popular website where people can earn money by performing tasks, including playing games. This website has a good rating from consumers around the globe; it connects brands seeking to pay money for tasks and gain exposure to people who can fulfill their tasks. It also has an app with a good rating that you can download on your Android or iOS device.
You can play Klondike Solitaire to earn cash on InboxDollars. It is a one-player game that uses a standard deck of 52 cards. The goal is to move all cards from the tableau to the foundation piles. You can also play Mahjong, another popular type of Solitaire that uses a set of tiles instead of cards.
You can earn points as you play Klondike and Mahjong and redeem them for real-world rewards.
9. Solitaire Deluxe 2
Solitaire Deluxe 2 is a popular game developed by Murka Games, a Cypriot company. It gives you access to over 20 variations of Solitaire games that pay money. You can play as long as you want, and there are pre-made tutorials to guide new players.
To earn rewards on this game, you must first sign up on Mistplay, a rewards app for gamers. You'll earn rewards as you play Solitaire Deluxe 2, and you can redeem them for gift cards and vouchers.
Solitaire Deluxe 2 is available for both Android and iOS devices, and has a high rating on both app stores. You can play different types of Solitaire on your mobile phone, including Classic, FreeCell, Klondike, etc. You can get matched with players across the globe and compete to score high on the global leaderboard.
This is a popular Solitaire game created by Kosmos Games. It adds a competitive and social touch to the game, so you can compete with your friends or random players around the world. You can link your Facebook account and invite friends or get matched with random people.
This game lets you go head-to-head with other players, with prizes to be won. You can participate in different tournaments to win the prizes or stake directly with other players. This game is accessible on the web, so you don't need to download any app. It features virtual magic spells to make the game more interesting, e.g., freezing your opponent's moves for a specific period. You can also tend to a virtual garden and earn points while playing Solitaire. 
Playing this game isn't difficult. You'll get matched with another player with the same card deck. Your goal is to move the cards from the tableau to the foundation piles in the desired order, starting with an Ace and ending with a King. 
In this game, each player scores points as they arrange their cards in the desired order. If one player finishes their round, a timer starts counting, leaving only 2 minutes for the opponent. Once the timer runs out, the player with the highest score wins. 
Can You Actually Win Money Playing Solitaire?
Yes, you can get paid playing Solitaire. However, don't expect to make enough money to quit your full-time job. It's more of an activity to have fun. Some games incorporate betting, so avoid playing too much and losing significant money. It's advisable to start with the free practice games and becoming a professional before staking any money.
Conclusion
It isn't advisable to play Solitaire for money. It can be risky and cause you losses if you overdo it. Instead, you should play free alternatives like Solitaire Social where you can have fun without any gambling and participate in challenging tournaments against other players. 
Play Solitaire For Money – FAQs
Which Solitaire Game Pays the Most Money?
There's no single answer to this question. How much you can earn depends on various factors, including your skills and that of the players you're up against. However, it isn't advisable to pursue money from Solitaire because you'll likely end up losing.
What Are the Odds Of Winning A Solitaire Game?
On average, you can win 80% of the games you play, which represents a solid majority. However, some versions are more difficult than others, which reduce your chances of winning. FreeCell is the easiest version, with a 99% chance of winning, and Pyramid has the lowest chances of winning (0.5% to 5.5%).