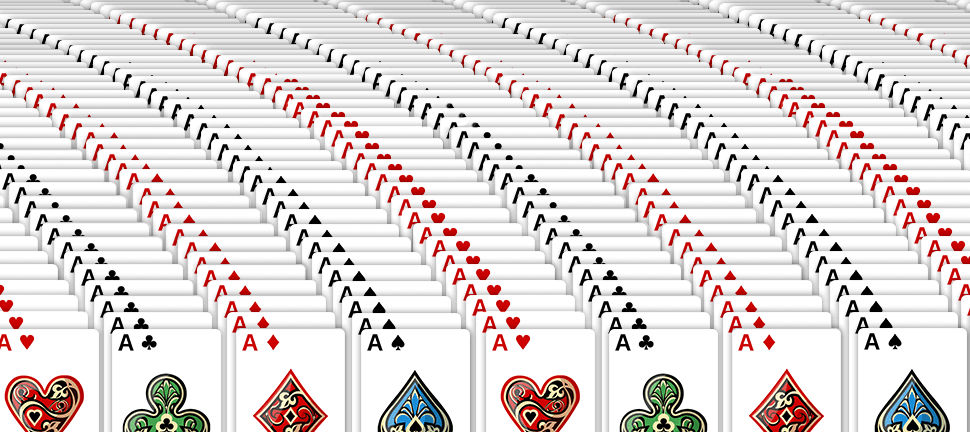 Want to play Solitaire with your friends?
You've been playing Solitaire for a long time and even discovered the awesome world of Solitaire Social, where you can sharpen your card playing skills. Would you like to play Solitaire online with your friends now? It's very simple: invite them here!
Let's start at the beginning. First of all you need to sign in to Solitaire Social. It's possible to pass registration through your Facebook or Google account. From now on you can play Solitaire even by yourself.
How to add a friend to Solitaire Social? There is nothing difficult! If you had friends with whom you would like to compete in the speed and accuracy of solitaire skills you should go to the menu "Friends" and look up your friend's name or ID. Otherwise, you can get your own ID and send this number to interested friends using any available method. They, in turn, will simply enter this ID in a special box, and now you're all friends in Solitaire Social! Unfortunately, you can't play against a friend yet, but you'll be able to send and receive valuable gifts to each other.
You've now added friends to your Solitaire Social account – exactly as many as you need. Can you now play Solitaire against your friends? Unfortunately there is no such feature in the game yet. But you can have an active social life by sending your friends gifts, keys, clues, and receiving the same from them. You can find out who is better at Solitaire, conquer level after level and compare your achievements in the Hall of Fame. Playing Solitaire Social with friends is very interesting and competitive!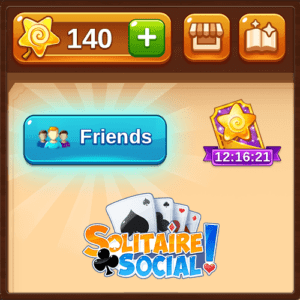 If you actively communicate with new and old friends in Solitaire Social, it will significantly boost your progress to the top of the game rankings. Especially if you create your own team and will fight for leadership among other players. You may join the team of your friend on Solitaire Social or get your own team together! After all, any help from your friends is your chance to play Solitaire better and successfully! Friendship in Solitaire Social is more than just friendship!
Play Solitaire with your Facebook friends
We highly recommend checking out the official Solitaire Social Facebook: here you'll be up-to-date with all the game news. All the promotions, special events, drawings, and unique contests for the community members are waiting for you! This is also the place to find out which of your Facebook friends are already playing here!
Find new friends in online Solitaire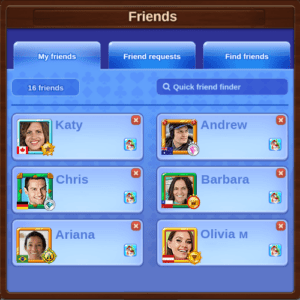 Solitaire Social is played from all over the world! New friend might be waiting for you in the USA and the UK, in France or Australia! The whole world is playing Solitaire! It's a big and very friendly community! Once you start playing you will get friend requests from other players! Your opponents will become your friends! And in friendly competition, you can find out who is the best solitaire player! By the way, friendship works both ways: do not be afraid to send friend requests to other players or send a request to join someone's team. In less than a few days you will have a long friend list to share your experience with, with whom you can play at any moment, receive gifts and other pleasant surprises. Join our great friendly game!
Double Solitaire
By the way, there is a very special kind of game with a friend – Double Solitaire. That's when two players use two decks and on top of the table there is room not for four, but eight aces at once! If you want to learn how to play Double Solitaire – follow the link.