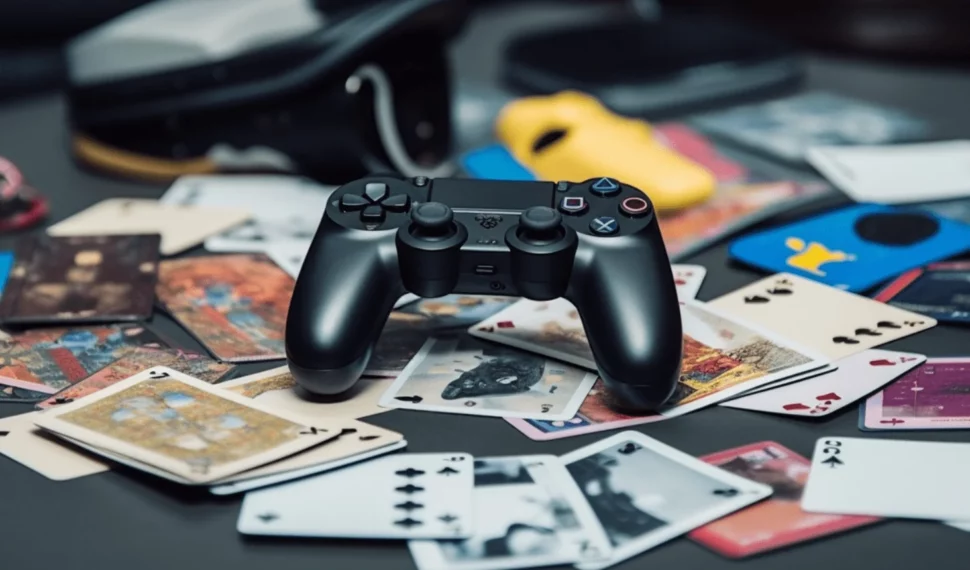 Black History Month is an annual observance in the United States and other countries to recognize and celebrate the achievements and contributions of African Americans throughout history.
According to Wikipedia website,
The dates of Black History Month are February (US and Canada) and
October (Europe)
In recent years, the gaming industry has taken steps to acknowledge and honor Black History Month. One way the gaming industry has celebrated Black History Month is by highlighting Black creators, developers, and content in games. For example, some games have featured Black protagonists or characters, or have incorporated themes related to Black history or culture. Some companies have also shared stories and interviews with Black employees and leaders in the gaming industry. Here are some of the highlights from Black History Month in the gaming industry.
Honoring Jerry Lawson and the Beginning of At-Home Gaming
In 1976 Jerry Lawson created swappable video game cartridges for the Fairchild Channel F home console as a lead engineer at the Fairchild Semiconductor Company. Before Jerry Lawson, home consoles were limited to the single game that was pre-loaded onto the machine. With Lawson's invention of a Rom-based game cartridge, gamers could begin building a collection of games that could all be played on the Fairchild console. Jerry Lawson is considered the father of the video game cartridge and without his contributions, the last 50 years of in-home video game consoles would have never happened.
Many leading publications that cover the gaming industry publish Lawson's story during this month and highlight other black scientists, engineers, artists, and creators that have pushed the gaming industry forward through creative innovations.
Microsoft and Xbox Highlight Black Creators and Make it Easy to Donate
Microsoft and Xbox have launched several initiatives to celebrate Black History Month. Xbox kicked off Black History Month by launching a new celebratory logo designed by artist Clif Wilson. The new BHM logo will be front and center all February long and will link to all of Xbox's BHM initiatives.
Xbox has also taken the opportunity to highlight some of the amazing black creators that work at Xbox. From administrative positions to game design, Xbox put the spotlight on the black professionals that have helped the company make strides throughout their careers.
In addition to highlighting black creators in the gaming industry, Xbox is making it easier to donate to organizations and initiatives that promote visibility and representation in the gaming industry. Xbox donated directly to the University of Southern California to help fund the Gerald A. Lawson Fund, which provides scholarships for young people of color looking to study video game production. Xbox also has made it easier for players to donate to similar organizations. Throughout February, players can use their Xbox points to donate to a variety of organizations that promote gaming in Black communities. This year, Xbox is highlighting Community, Black Girls Rock!, and Gameheads as the organizations to which players can easily donate.
In addition to these initiatives, Xbox has started Project Amplify, a video series to help educate young creators of color on the gaming industry. This initiative works to break down the barriers to entry that black creators may face when starting in the gaming industry. Xbox has also curated a collection of games on GamePass that feature black characters. GamePass will also feature games that were made by black developers, artists, and writers.
Black History Month 100 from POC in Play
The website POC in Play is an organization that advocates for the visibility of Black professionals in video games. Although not updated for 2023, POC in Play released their BHM 100 initiative in 2020 which aims to highlight 100 of the industry's most influential people of color. Each entry on the list features an influential individual with a feature profile that includes links to all of their work. When it comes to celebrating the influence that black creators have had on the gaming industry, the BHM 100 from POC in Play is a great way to show appreciation to the individuals who are actively making their mark on the gaming industry.
Humble Bundle Celebrates Black History Month
Humble offers monthly bundles of games that are released with a 'pay what you can' model. These bundles are meant to get great games in front of players at an affordable cost. The Humble Bundle for February honors black characters and creators by including a collection of games made by and starring black people. Players can get 8 games created by Black developers or starring Black characters for under ten dollars. All of the proceeds of the February Humble Bundle are poured back into community initiatives that bring gaming and young people closer together.
Riot Sheds a Light on Black Esports Competitors
Riot, the studio behind League of Legends and Valorant, launched their BHM initiatives with the Riot Noir Series. This series highlights and celebrates the contributions to the gaming industry from development to esports made by African Americans. Riot released a video series with interviews of some of esports most successful players and developers that continue to make advances in the games they work on.
In addition to the Riot Noir series, the company hosted a variety of events that provided opportunities for black creators to play together. During this celebration, black creators had the opportunity to play games together and celebrate the contributions that black players and developers have had to Riot's games.
Rocket League Launches Black Artist Series
Rocket League celebrated Black History Month by launching a special set of items for free. The set is titled Parallel and features a car skin, banner, and Avatar border with the art of Jamaican-born artist, Taj Francis. In addition to launching these items for all players, Rocket League featured an in-game artist spotlight where players could see more of Taj Francis' work and the Rocket League art that has been created by other black artists.
All of these initiatives worked to highlight the expansive contributions that Black artists and developers have made to the gaming industry. Overall, celebrating Black History Month in the gaming industry is an important step towards promoting diversity and representation, and acknowledging the contributions of Black individuals to the gaming industry and beyond.