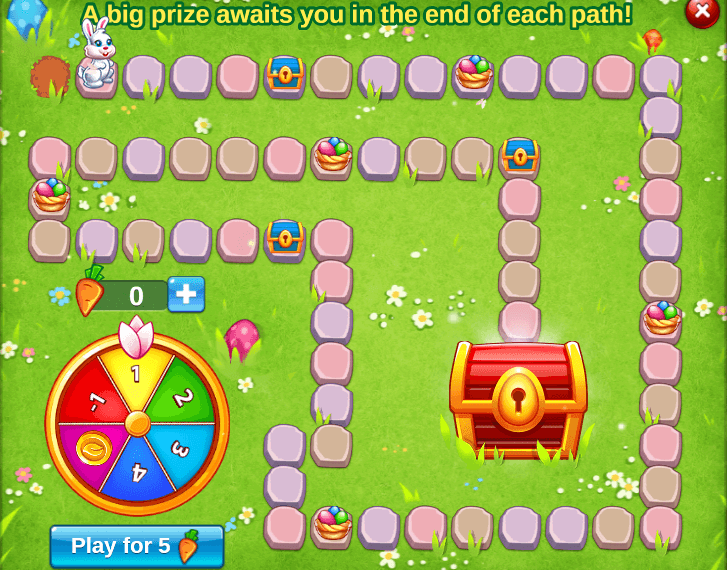 Don't miss out on a special Easter event! A new board game is available to all players. Our cute Easter bunny will go all the way to the reward if you feed him fresh carrots regularly!
For each completion of a Solitaire Social round, you'll earn Easter eggs and find carrots in the cards. Thanks to these findings, you'll move the bunny along the path to the treasure chest. Small gifts are hiding along the way, so you won't get bored!
How to get carrots and eggs?
There are several ways to get them:
during the tournament
for completing a streak
for passing the level of the competition of the top pannel
for completing a special task
buy in the store and on sales
Get into the Easter game you can by clicking Adventure in the Top panel:
More Events on Solitaire Social: