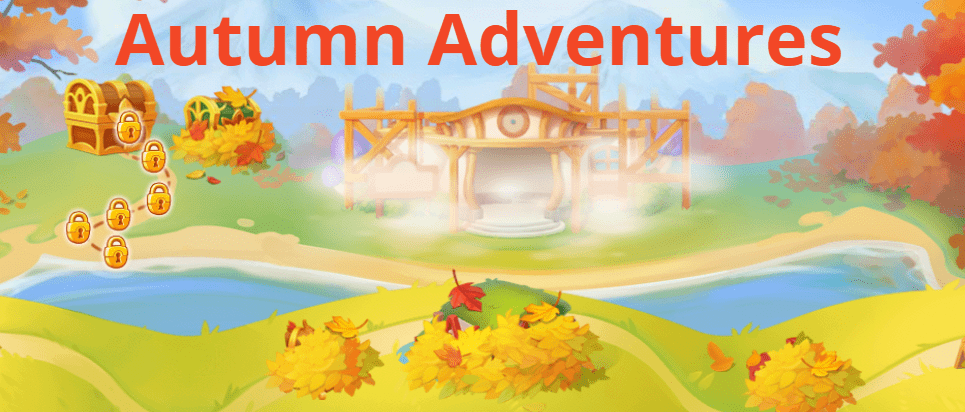 Autumn has come! The hot weather day by day comes to an end, and because of the rain and the need for heavy clothing, many of us are getting upset. However, don't be upset. A truly great surprise is waiting for you at Solitaire Social. We wish to show you that the autumn season is both stunning and exciting.
Tropical Adventure, a unique occasion that is organized at Solitaire Social during the summer, will undoubtedly stay in the minds of our devoted players.
The Autumn Adventure is where we'll be heading in the autumn. Come with us to the enchanted forest, grab some decks of cards, and gather some mushroom baskets from the storerooms.
What is going on in Autumn Adventure?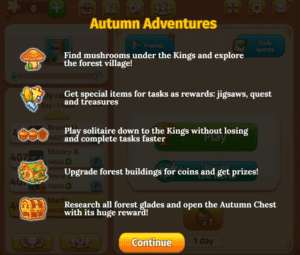 We invite you to a lovely autumn forest with helpful magical animals who are waiting for the players! Players will get mushrooms for each Solitaire Social king during this special event, which is used to make buildings in the wonderful forest.
When you visit Solitaire Social, you'll notice that a forest is now a place. You will support the amazing animals that live there.
There is a town with a variety of buildings in the forest. They include a flower shop, a school, a library, a cafe, and so on. The creation and construction of buildings must be funded by the mushrooms that players get while playing the games. The Solaire game masters have a right to valuable awards for each step of the upgrading, of course! More valuable rewards are available the more you help animals!
How to get mushrooms?
During the Autumn Adventure, mushrooms serve as the game of Solitaire's temporary cash.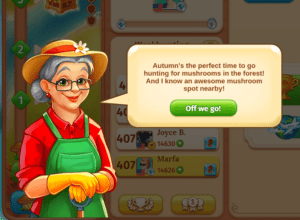 Players will be able to get them by defeating opponents. The mushrooms are under the Kings, and if you win the game with a full deck, you can earn more mushrooms. But the player is going to lose one mushroom if he has lost the game. To avoid losing even one mushroom, practice and improve your abilities in the free Solitaire game!
What else do you need mushrooms for?
Each participant will be able to compete for a gift that is especially useful for the duration of Autumn Adventure! Solitaire Social will count the total number of mushrooms that each participant in this unique event gets. All players will have the chance to enter the Autumn rating, and, those who perform better than the rest (i.e., gather more mushrooms) will be awarded an amazing prize at the end of the Autumn quest!
For 11-100 places – 10 magic wands
For 4-10 places – 20 magic wands
3rd place – 30 magic wands
2nd place – 50 magic wands
For 1st place – 100 magic wands!
By the way, we've already explained about magic wands, different boosters, and their amazing advantages here.
What else can be included in Autumn Adventure?
Of course, our players will experience more throughout the Autumn Adventure than just the overall rating and forest design! During this time, the developers of Solitaire Social will be giving out a lot of surprises to players. In our store, there will be new, extremely profitable offers as well as mini-games and special tasks.
Golden Pass
Don't forget to buy Golden Pass to get all the Extra Prizes and unique decor for the village. The most comfortable way to go through Autumn Adventures is to get the Golden pass – the price is just 9,99$!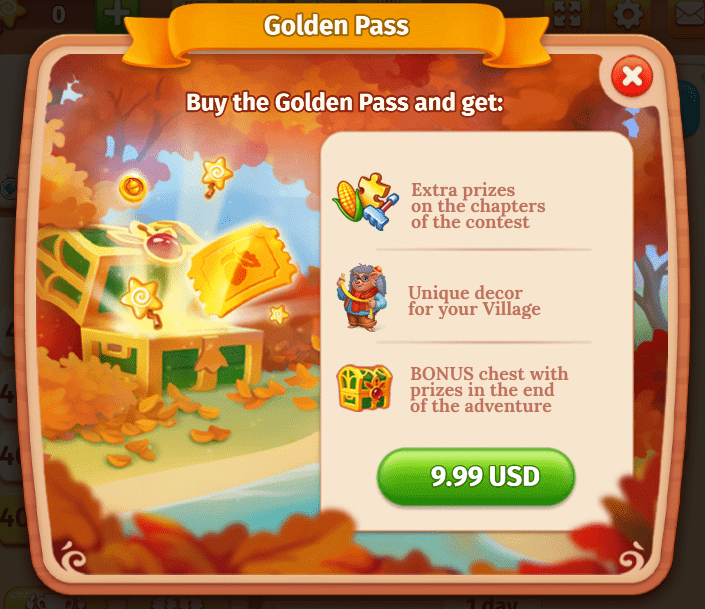 Special Tailor's offer
Don't miss the seasonal special just for 11.99$:
10 Magic wands
300 Autumn Coins
Set of Spells
20 jigsaw pieces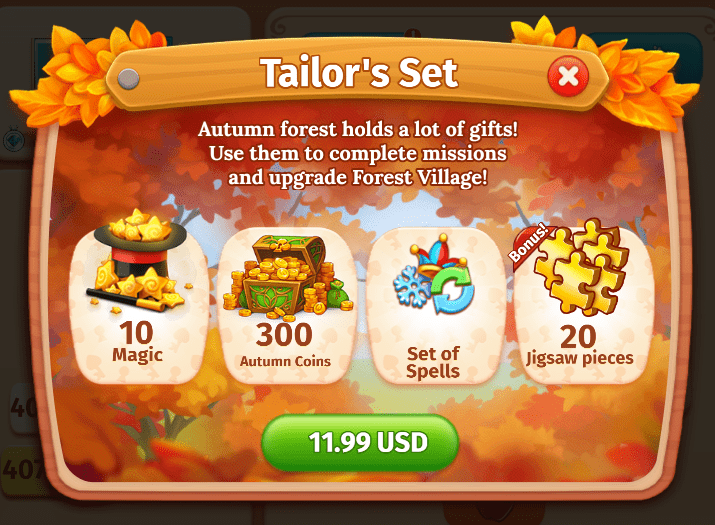 So prepare to play Solitaire, prepare for amazing surprises, and join us this fall on a mushroom search!
We want to remind you that you can play the most thrilling solitaire game in the world right here if you haven't yet joined the great universe of Solitaire Social. You'll have to fight with the opponent every time you start playing free Klondike in Solitaire Social! Players from all over the world come to test their speed and game strategy. Everything is totally free, the only thing you need is to pass the registration. Get more information about Klondike rules, tournaments, and prizes reading our guides and articles .
We are waiting for you at Solitaire Social!