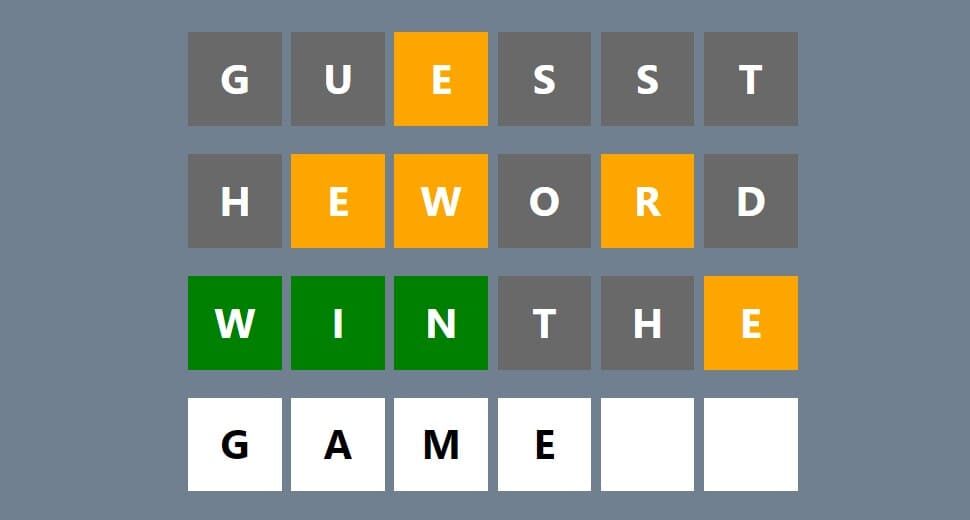 Guess the Word
To keep your brain active and awake, there are different ways to stimulate it. Here you can train it with a popular game – Wordle.
Your task is to guess the word. Enter any word of suitable length into the line and press Enter. The highlighting of the letters will give you hints:
Grey – no such letter in the word
Yellow – the letter is in the word, but it must be in another position.
Green – you have correctly guessed letter and its position in the word
You will have six tries to guess the word. We believe in your success!
We have prepared several levels of difficulty for you – based on the number of letters in the words. Choose the one that suits you best or try all three. Please leave comments with your results and impressions!
The words will be updated weekly.
Easy level – guess 4 letter word
Medium level – guess 5 letter word
Hard level – guess 6 letter word