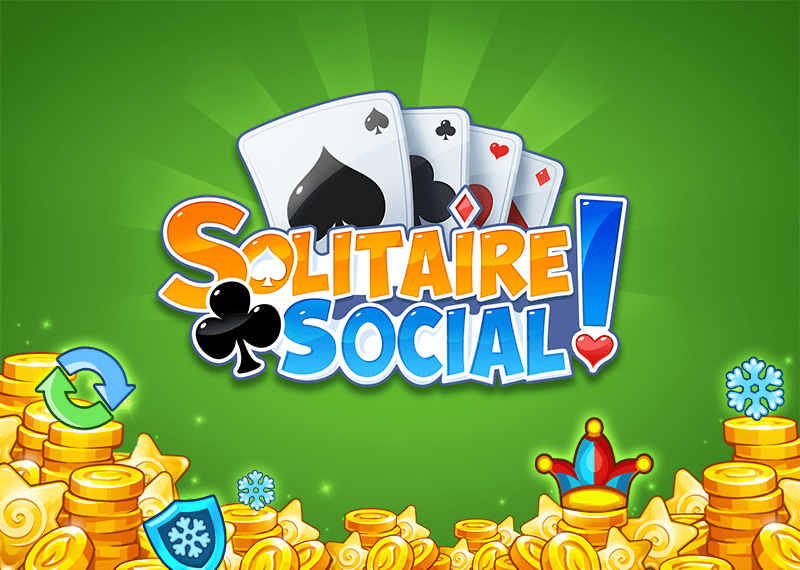 Today we want to let you know about an exclusive offer available for those who are just beginning to play our game. The Solitaire Social Welcome Offer is a special set of in-game elements designed to help make your first steps in our Solitaire Social online game even better. (If you are completely new to solitaire, we suggest going to this page and learning the basic rules of online solitaire so you have your foundation set.)
What Does the Welcome Offer Do for the Player?
The Welcome Offer is a way to make your immersion into Solitaire Social more comfortable and enjoyable. You'll have time to get used to the game, discover all the charms of our online solitaire game and develop your own strategy instead of having to jump into the middle of the competition.
When you buy a Welcome Offer pack, you will immediately find these items in your inventory:
10 Magic Wands
3 Jokers
3 Shuffles
3 Freezers
Now it's time to tell you what these boosters are for and exactly how to use them in Solitaire Social.
Magic Wands
Magic Wands are probably one of the most useful tools in our online solitaire game. If you've played solitaire before, you've likely been in a situation where the one card you needed in order to win was blocked by a card in one of the columns. In such a case, the Magic Wands can help you out. When you click on their icon, they will simply pull out the lowest hidden card and put it in the right place in the foundation piles, allowing you to continue playing. (It is worth stating that this is only possible if you have Magic in your game account.) Magic Wands not only serve as in-game currency and can be exchanged for other useful items, but they can also help keep your progress and achievements in the game if you are knocked out in a tournament by a faster opponent.
Joker
The Joker is a special spell that a player can use on any card on the game board. Afterward, any other card can be put on the Joker. For example, during a tournament, the Joker can be used when one card is lying on a large closed stack that likely contains what you need to win.
Shuffle
The Shuffle is a spell that does one very simple thing: It shuffles all the cards that are on the playing field. This can be extremely useful when the game is deadlocked.
Freezer
Freezer is a spell that can give you another type of advantage. When you feel that your opponent is playing too fast and is about to end the round, it's time to use Freezer. This spell freezes your opponent for a full 20 seconds, leaving them unable to do anything! Freezer is especially useful when you're facing an experienced opponent who doesn't give you a chance to play faster.
How Much Does a Welcome Offer Cost?
This special offer only costs as much as a soda ($2.99). And as soon as you sign up for Solitaire Social, the Welcome Offer will become available. But it won't be there for long. This one-time offer is only valid for 24 hours after signing up, and once those 24 hours end, the offer will simply disappear forever.
Is the Welcome Offer a Bargain?
We only offer our players the best bargains (just take a look at our store!), but even compared with what we already offer, the Welcome Offer is a super saver!
To show just how great of a value the Welcome Offer is compared with other packs available in the in-store Solitaire Social, let's look at the bargain bundle Queen's Jewels. That particular bargain bundle includes:
10 Magic Wands
1 Joker
1 Shuffle
1 Freezer
100 coins (to discover how to use them, click here)
As you can see, Queen's Jewels has slightly less than the Welcome Offer but costs four times as much — $11.99!
By purchasing the Welcome Offer for a fantastic price, players will get an incredible value while learning to play Solitaire Social without added stress. And they will be able to become professionals more quickly.
Buying a Welcome Offer is certainly not a requirement; you can absolutely play Solitaire Social for free. But with our extremely beneficial offer, you'll quickly dive into the magical world of online solitaire, win more often, get more rewards and have more fun!
This is your chance to get used to our online solitaire game, try different boosters and spells and start winning! But act quick: This offer will only be available for 24 hours once you sign up before it's gone forever!