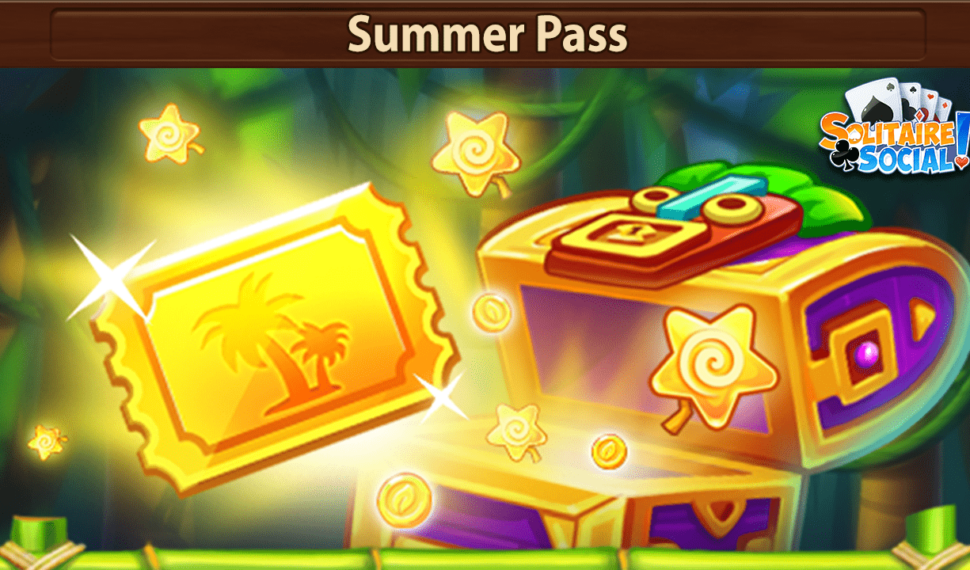 VIP Tropical Adventure
We're sure you've already enjoyed our very special summer Solitaire Social event: Tropical Adventure. But in case you missed it, we definitely recommend you start earning Tropical Coins, traveling around the Islands, and defeating online Solitaire opponents from around the world right away. Even if you're having a cold, rainy summer, our tropical-inspired Solitaire Social can give you some tropical heat and an ocean breeze! Continue reading to discover all the great features Tropical Adventure has to offer.
What Is a Summer Pass?
Our online solitaire game is free, so you don't have to pay anything to reach new heights. But we do have some additional options available for those who want to play with more comfort. For example, if you just started playing Tropical Adventure, you may be worried that the time left to win all the prizes isn't enough. If so, since the summer event ends very soon— in July —we suggest buying the Summer Pass to move through all the chapters faster. The Summer Pass, which is only $9.99, also greatly expands the number of prizes you can earn for completing Tropical Adventure quests.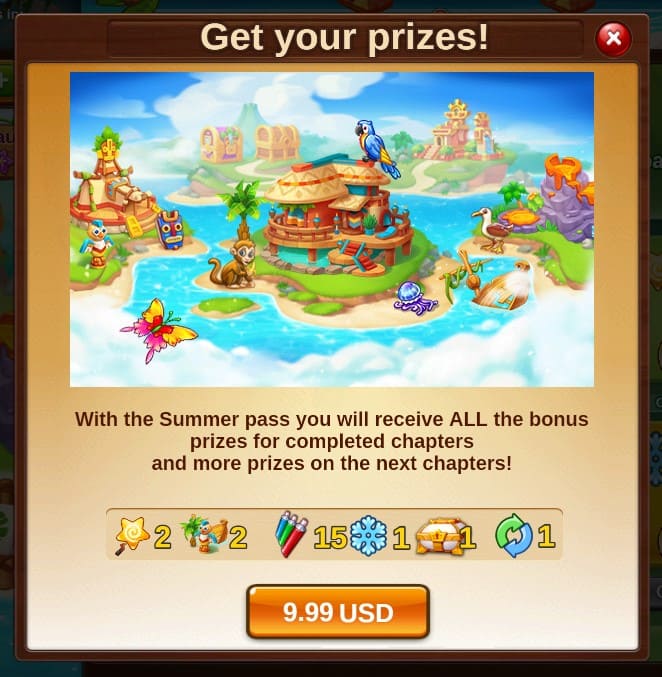 Extra Rewards for Completing Chapters
Each time a player with the Summer Pass completes a chapter, the reward for completing that phase will be significantly better. For example, if you purchase the Summer Pass and complete Chapter 1, you'll be rewarded with not one but three Magic Wands as well as more Puzzle Pieces. The prizes will only continue to increase as you complete subsequent stages.
If you've been playing Tropical Adventure for a while and have already unlocked a lot of chapters, the Summer Pass will still benefit you tremendously. In fact, you'll get extra gifts for the stages you've already completed.
White Chests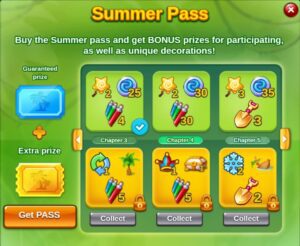 Players with the Summer Pass will also be rewarded with special White Chests for winning certain chapters. Inside these exclusive Chests you'll find Spells, Magic Wands, Fruits, and Tropical Coins. These White Chests are only available to Summer Pass holders in the Solitaire Social online game.
Additional Decorations
If you look at the Islands, you'll see there is room for one more decoration on each of them. So, how do you get one?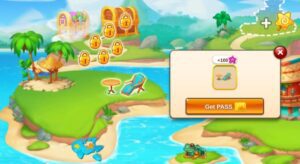 Easy! The Summer Pass unlocks an additional decoration for each of your eight Islands! You can upgrade any of these with Tropical Coins, which means earning rewards and increasing the tropical beauty of your Islands. For all players who have already completed multiple chapters prior to purchasing the Summer Pass, they will still receive the additional decoration for each of their Islands.
Extra Prize for Summer Pass Holders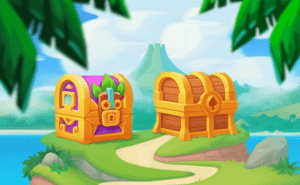 All players who make it to the end of Tropical Adventure will receive a large Chest that holds an incredible reward. But those who buy the Summer Pass will have not just one but two Chests waiting for them at the end of the event! Of course, we're keeping the prize in the bonus Chest top secret, but let's just say you won't be disappointed!
Don't forget: Solitaire Social is free, so you don't have to pay anything to enjoy our online card game. But you can enhance your experience by purchasing a Summer Pass (which costs about the same as two cups of coffee). By doing so, you'll get many more features, gifts, and other nice things. Above all, any journey — even a virtual one — brings the benefits of happiness and hope!