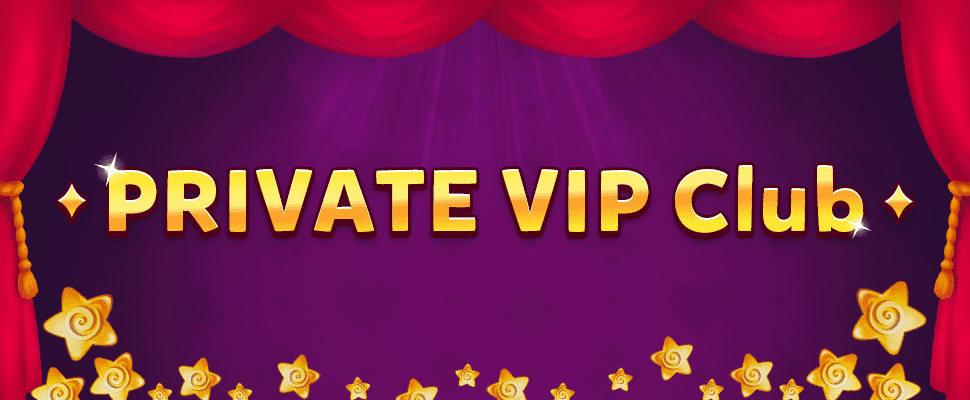 Solitaire Social is very pleased to announce the launch of our Private Club! The Solitaire Social Private Club is an exclusive space for players of a higher calibre to mingle, play, and build community with players who are just like them. With no monetary requirement, the Private Club is focused on skill and commitment to the game, making it the perfect place to meet your next Solitairian best friend.
Requirements For Joining The Club
Our private club is for players who love a competitive solitaire experience. We're proud to raise the bar on what solitaire can do for your life, and that means an exclusive club you need to qualify for.
We get asked a lot if this is a pay-to-play club, and we're proud to say that it's not. We've created a community hub for solitaire lovers, and the Private Club is the next step in that. This club is the perfect place for players to find others who play the game as often, seriously, and well as them so that they can connect, team up, and socialize with one another. It's not about the money; it's about the experience.
To qualify for the Solitaire Social Private Club, you'll need to have:
Diamond Badge or higher
High activity in the game
600+ all-kings winnings a month
Benefits- Why Players Love Private Club
Get Access To Exclusive Offers
Our Private Club members play more than anyone else and want the best offers. So we use our Private Club as a way to get you access to offers that are for the cream of the crop, the players who will use it to their full advantage. As a Private Club member, you'll be the first to be notified about offers and get Private Club exclusive offers to up your game.
Individual Support
If there's a problem with your favourite game, you don't want to wait until a thousand other people have the same problem; you want the problem fixed immediately so you can return to enjoying your game. As a Private Club member, you'll have access to individual support that will target your problems immediately, solving them so you can get back to your game.
Give Feedback
We know our private club members play more than anyone else, so they're the best people to ask for feedback so we can make the game better. Private Club members will have access to private surveys and interviews on the game, so they can tell us how they really feel about it. This is a great opportunity to let us know how we can fix a flaw you dislike, so we can make the best game for you.
Exclusive Access to Updates and Information
As a member of the Private Club, you'll be the first to hear about updates from our developers. Hear straight from the horse's mouth about the next awesome thing that's going to drop in Solitaire Social before anyone else.
Access to Elite Decks and Private Collections
Getting your hands on the rare and private collections in Solitaire Social is a fun treasure hunt that can feel like looking for Indiana Jones' Ark of the Covenant. It might feel like no matter how much you play; you can't find that rare collection you've been looking for. Being part of the Private Club gives you access to people who've played as much as you means you get to talk to people who've been scouring the game as long as you. Maybe they've found something you've been searching for, and they're willing to trade for something you have. The elite decks you can obtain reach a higher level in the Private Club.
Create a Solitaire Super-Team
When creating a team in Solitaire Social, you want to choose people who love the game as much as you and are just as active. You want to work together towards a common goal instead of wondering where a player disappeared to. With the Private Club, you can access a list of people who meet a minimum requirement of active time in the game. You can rest assured that they're as active as you and will make great team members.
Create More Community
Solitaire Social is proud of the community its players have created, and the Private Club is a new tool we've introduced to make creating a community easier. The Private Club brings the community aspect of Solitaire Social to a new high. Once accepted, you'll have a short list of people who love the game just as much as you, putting as much time and energy into it as you do. Then, like an automatic icebreaker, you immediately know you've got things in common with the people you're talking to, making creating a bond easier.
Frequently Asked Questions
How Do I Know If I Qualify?
Applying is the best way to discover if you qualify for the solitaire social private club. Once you apply, we'll double-check that you meet all the parameters and let you know.
How Do I Know How If I've Won 600+ Round With All Kings?
Right now, there isn't a way for you to check that yourself if you're not sure (we're working on it, though!). However, you can always apply anyway. We'll check for you and let you know if you're accepted or if you can apply later after you've reached the goal.
I Applied But Didn't Have Everything. Can I Apply Again?
Sure can! In fact, we want you to. So don't be afraid to come back and apply again once you've reached the benchmarks we've set out for our private club. You won't be penalized or blackballed for applying- we want lots of serious solitaire players in our private club.
I Tried To Apply, But It Said Applications Were Closed. Why?
Every now and then, so many people try to apply for our Solitaire Social Private Club that we get inundated by requests. Since we double-check requirements, we sometimes have to pause applications, so we have enough time to catch up. Don't fret; we'll re-open applications as soon as we get caught up on all the applications to join.
Do I Have to Pay to Join?
Joining the Solitaire Social Private Club is 100% free. Once you've hit the requirements, which aren't based on how much money you spend but instead on how much time you spend enjoying the game and getting better, you can apply to join and will be accepted if you qualify!
We are beyond excited to give people this opportunity to find a new community of like-minded solitaire players in Solitaire Social. You can check out our blogs for more info on how we're shaking up solitaire. We're looking forward to catching you in the private rooms, and good luck!