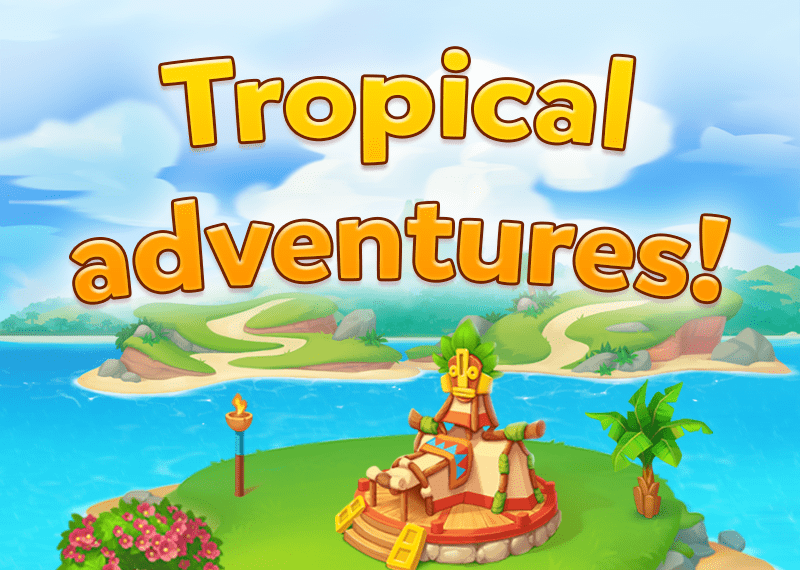 Tropical Adventure is here!
Have you already planned where to go on a trip this summer?
We have a wonderful idea for you! Join our journey to a tropical archipelago on Solitaire Social!
Eight colorful islands hold eight keys to a big Tropical Chest. Get them all, open the Chest and you will find an amazing reward inside.
However, you will have to complete tasks to get a key on each island. We combined all our best events for this trip: assemble a jigsaw picture, complete an adventure, paint an image and find all tropical treasures. Which of them will be your favorite one?
Here is the video guide to help you know the rules of the Tropical Islands. Watch it before playing or go straight to the Solitaire Social – it's up to you!
If you have any questions about this fantastic new event, please, go to our Facebook Community page and ask our managers. Also we'll be glad to hear your opinion on the Tropical Adventure, please leave your comments and thoughts here: