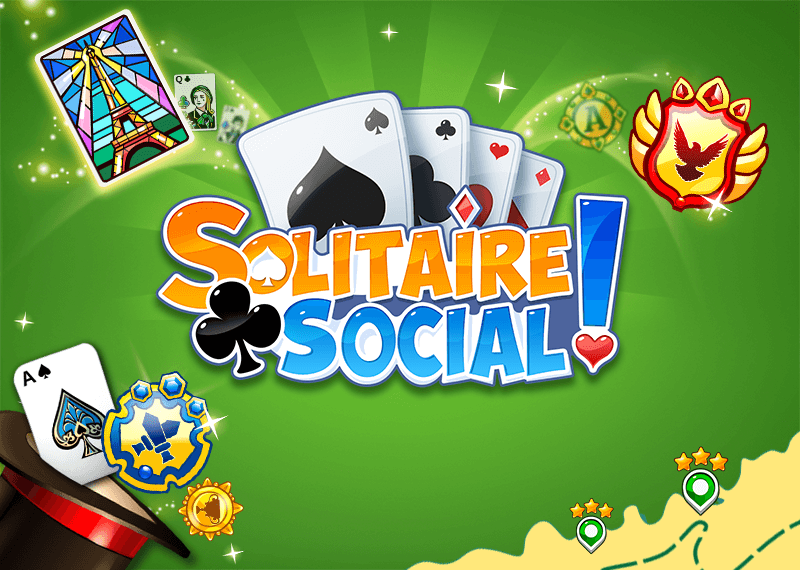 Solitaire Social is not only a way to compete with players from all over the world for speed—it's a free solitaire with levels! Plunge into the magical world of Solitaire Social and test it for yourself!
Klondike Solitaire with Levels
Our game offers not only the fun of solitaire but also the movement through the levels! You develop your skill, defeat more opponents, and increase your level. Our Solitaire Social game is not just about solitaire but about developing your own profile in completely different directions and levels. We have several options for competition and challenge lovers, including the following:
By winning more and more tournaments, you can advance through the overall levels of the game
You can also level up your Garden for beauty and fun
In addition to simple levels, you have the opportunity to travel in a special Round the World tournament, from one level to the other
And don't forget that you can change the appearance of your deck, and this will take more than one level
Every time you win a Solitaire Social tournament, you move up and raise your level in the game. It starts at Bronze level, and you have to win a certain number of tournaments to advance to the next level. Bronze level is followed by Silver, Gold, Platinum, and so on. You have to improve your level as many as fourteen times to reach the maximum level: Legend status.
Of course, every time you level up, you get a lot of different nice bonuses, such as Spells.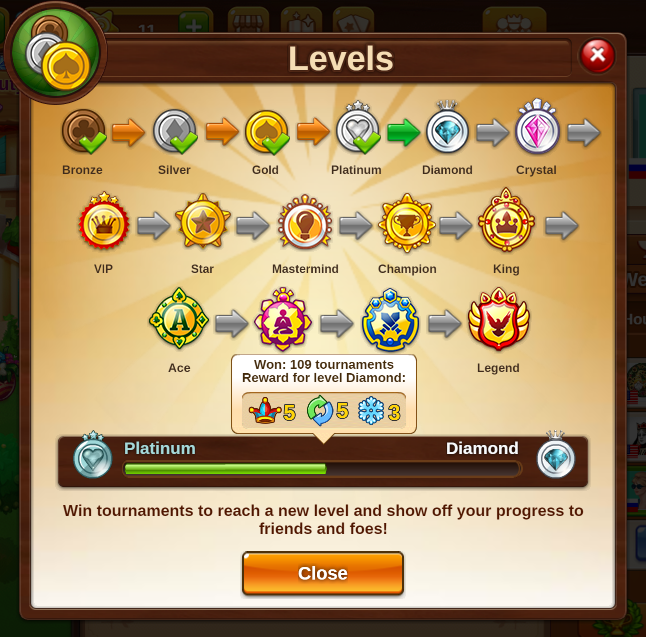 But don't forget that your opponents also level up with you. If you're at Diamond level, it's unlikely that anyone from Bronze level will enter into your tournament. So, our game is solitaire with different levels of play.
Levels in Garden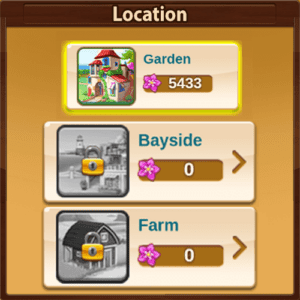 When you've played enough of our online solitaire game, it's time to think about beauty. Almost from the moment you sign up for Solitaire Social, you'll take full possession of an amazing Garden!
As you play Solitaire Social, you'll receive Coins and Decorations. These items are just for your Garden. With Coins, you'll raise the level of the Garden and its buildings, making it more beautiful and original. The more Coins and Decorations you put into the Garden, the higher the Garden's beauty score will be.
As you advance in Solitaire Social and level up your Garden's beauty, you'll get two more locations: Bayside and Farm. Their levels will also need to be upgraded.
You can read more about Garden, Bayside, and Farm here.
Levels in Round the World
Solitaire Social has another very interesting game within the game: Round the World.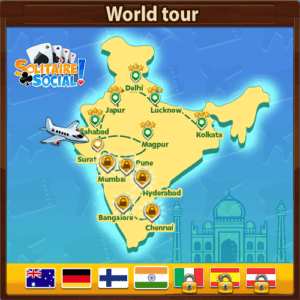 Here, the games in Klondike Solitaire are a real trip around the world!
It all starts with the town of Blackburn, which is in the United Kingdom. Every town is a tournament. If you win one, you move on. There are ten tournament cities in the UK, and winning the last one, London, will send you to France. Round the World is designed for a long passage. Dozens of countries, from Europe to New Zealand, are waiting for you. You certainly will not be bored!
By the way, each country can present you with a valuable chest with valuable content but only if you can collect the Klondike Solitaire in each city, as a whole, in all three games. In addition, you need to collect special tickets to fly to the next country.
And if you want to travel around the US, Round the World has an option for you. It's a shortened Round the US, where you travel from the West Coast to the East Coast.
Collections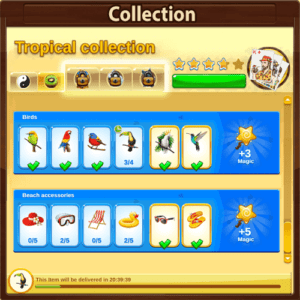 If you get bored with the look of your deck in Solitaire Social, we offer another interesting feature.
When you win some tournaments, you gain special artifacts, which you can check out in a storage called Collections. You can get there through the icon at the top of the screen.
The more you defeat, the more artifacts you gain. If you collect a certain number of artifact sets, then you'll have a new, very special deck of cards in your hands! By the way, you can order artifacts once a day and even request them from your friends as a gift!
When you start playing Solitaire Social, your first goal is to get the Eastern collection. Once you collect it, you can then show your opponents how far you've come in the game and how you've honed your solitaire game skills with levels.
Of course, solitaire with levels isn't the only thing that sets Solitaire Social apart from other free solitaire without ads games. We invite you to start playing and see for yourself that Solitaire Social is impossible to tear away from. Our game designers are constantly coming up with something new and interesting!