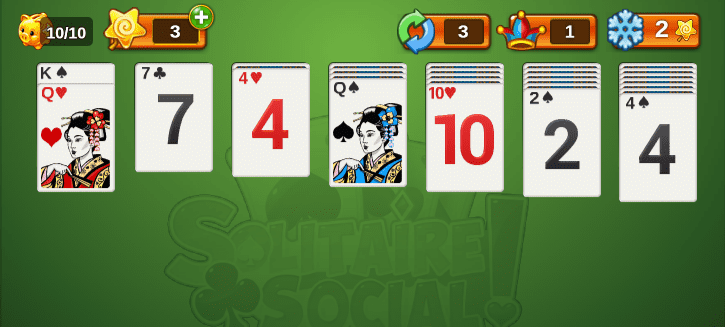 Do you want to play solitaire with big cards and notable numbers? Solitaire Social has the decision! Game settings offer different customization options so that your next game of solitaire can be exactly how you like it. Solitaire Social has an option to use large solitaire cards for your next game of solitaire. This free large print solitaire game is the same high-quality game offered on Solitaire Social just with bigger and more vibrant cards. If you have trouble seeing or want to play on a smaller screen without sacrificing the quality of play, large print Klondike solitaire is perfect for you. Turning the large print solitaire cards on is easy if you follow these simple steps. Improve your solitaire experience and get large print solitaire cards on Solitaire Social.
How to turn on big cards in Solitaire?
Turning on large print cards in solitaire is simple and will result in an easy-to-see interface for all of your games. Large print solitaire cards offer big numbers and suits without sacrificing the quality of your online games. Turning large print cards on is easy and only requires a single action to turn on for your entire account. Start by logging in to your account at Solitaire Social. When you log in, you will see the Solitaire Social dashboard where you normally launch your favorite game of solitaire from.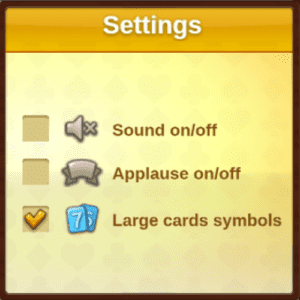 You can access your settings by clicking on the gear icon in the upper right-hand corner of your dashboard.
When you click on the gear icon, your profile setting will launch in a separate window. This is where you can control all of the settings that make your games at solitaire social perfect for you. To turn on large print card solitaire for free, you click on the Settings button found on the left-hand side of the profile menu. Selecting the Settings tab will bring up a short menu where you can turn the sound on and off, turn the applause on and off, and select large print cards. To turn on larger cards, simply click the box and wait for the checkmark to appear.
When that box is checked, every game you play will feature large, vibrant, and easy-to-see cards. You will still experience the best free-to-play solitaire, now with large print cards. If the size of cards still doesn't satisfy you, use a full screen mode.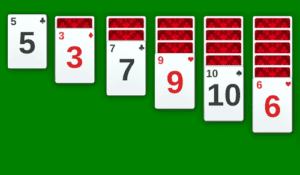 In addition to a large print Klondike solitaire, Solitaire Social offers a variety of ways to personalize your solitaire experience. From weekly tournaments to daily challenges, Solitaire Social makes it easy to play solitaire the way you want to! And the sweetest thing is that you don't have to pay for this! You are welcome to take part in tournaments and special events without any payments!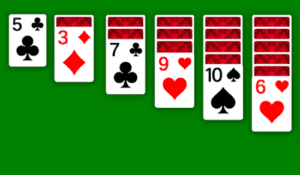 The next time you are looking to play online solitaire with the big cards in a vibrant and fun community, Solitaire Social has everything you are looking for. Solitaire Social offers the best online solitaire for players looking to play casually and competitively. The next time you get the solitaire itch just press Play.