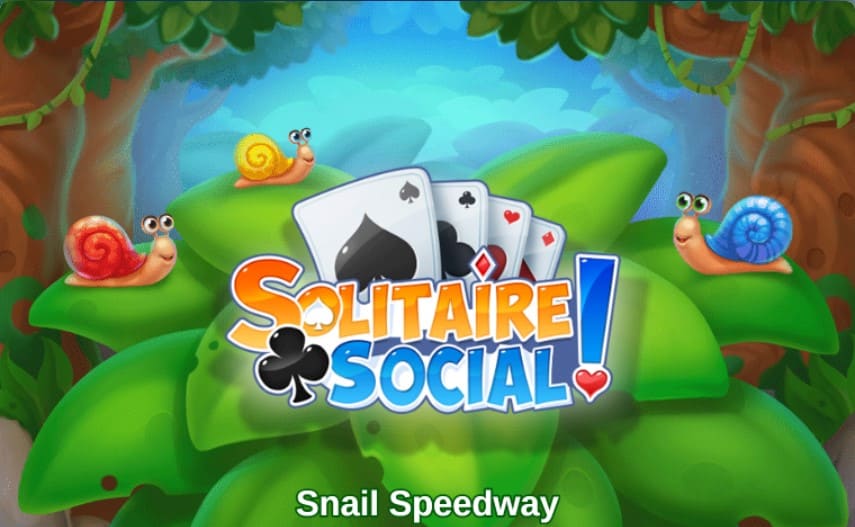 Snail Speedway event
Have you ever competed with snails in a speed contest? Do you think it's a joke? At Solitaire Social, we're not kidding at all, and we give the winners precious prizes such as useful boosters, magic, and coins. Win tournaments, play all 4 kings, and help your snail reach the treasure chest faster!
Hurry up and play your favorite Solitaire Social! Choose your snail and race!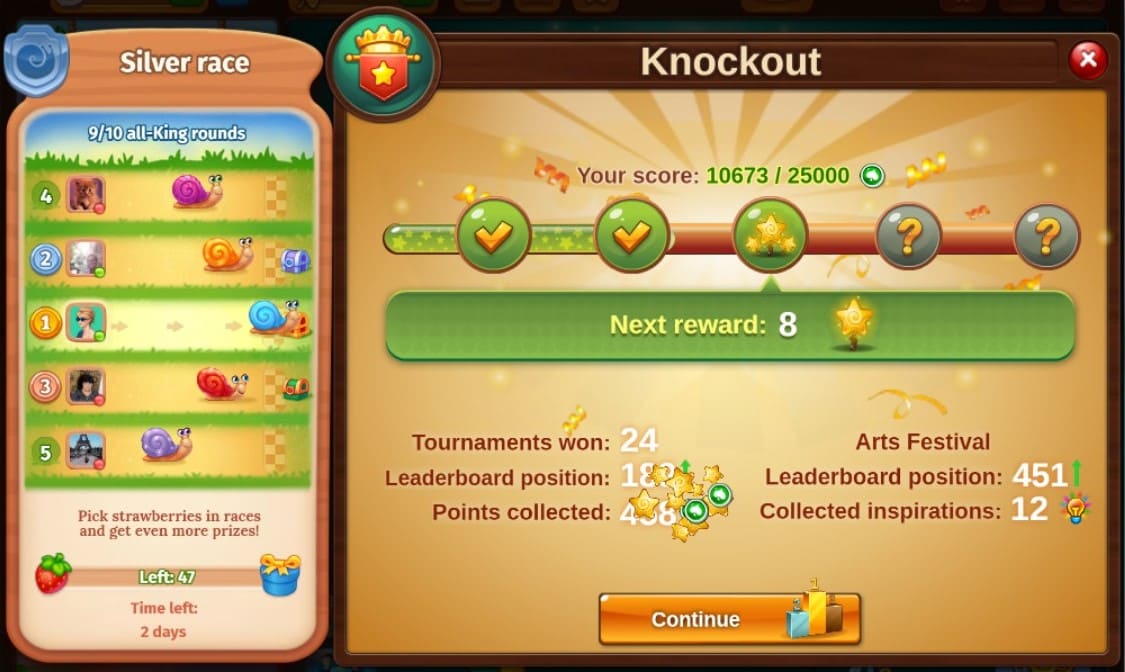 The rules od Snail Speedway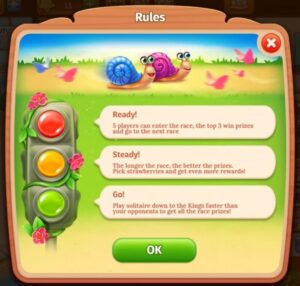 There are 5 players in the race.
In order for the snail to move forward you need to play all 4 kings.
Players who take the first three places receive prizes.
Winners move on to the next level of racing. Each next level is longer and the prizes are better, so it's better not to drop out of the race.
Just play the usual tournaments and beat the opponents of the snail race.
Good Luck and Have Fun!
Watch a detailed video tutorial from our support team. They explain all the details of the Snail Speedway: