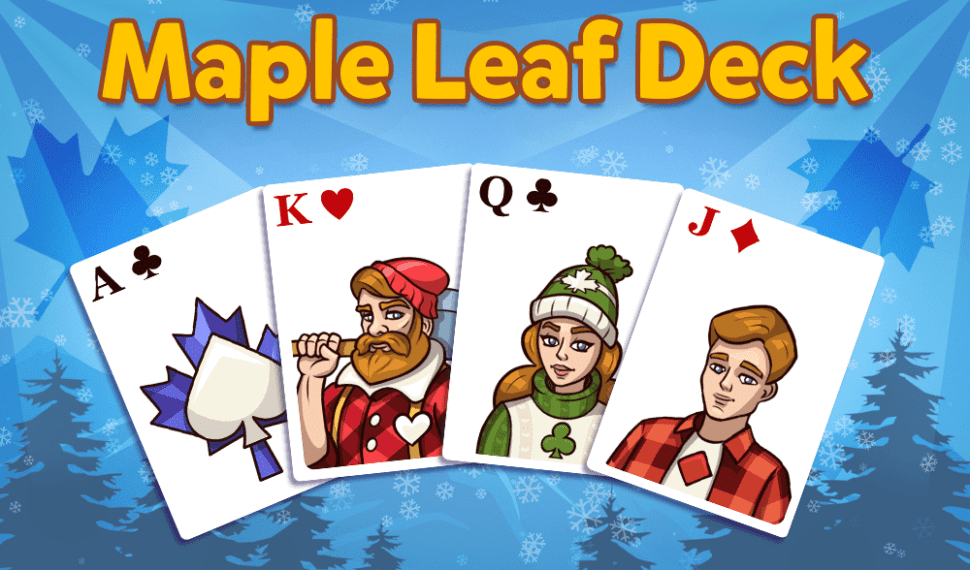 The Canadian Symbol made the name of this original deck – Maple Leaf!
A Solitaire Social deck called Maple Leaf is available for collectors. It's a small piece of Canadian nature in the popular card game.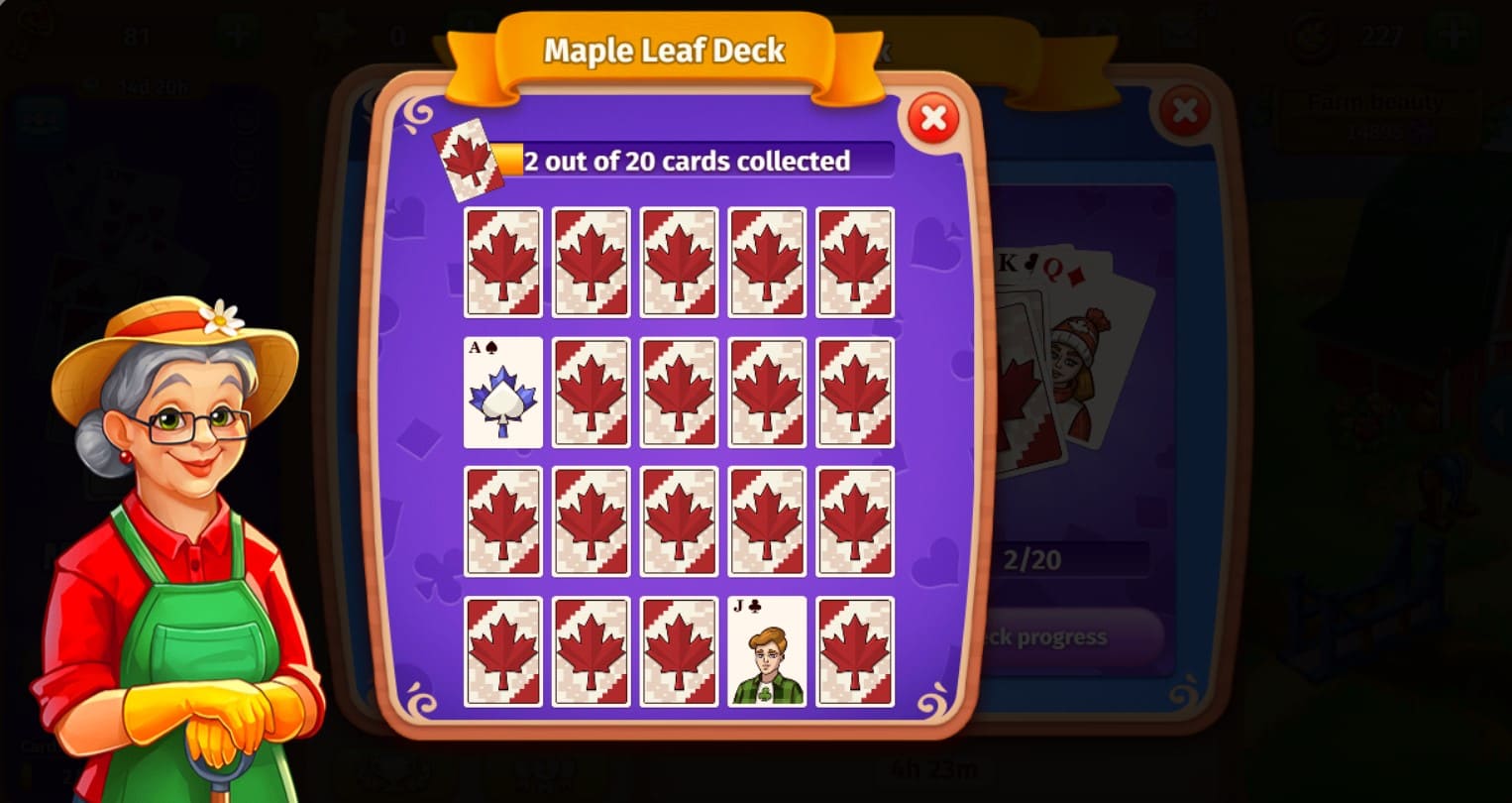 You can add a new deck to your collection by following these steps:
Play Solitaire Social for a competitive social experience.
Earn ruby keys.
Unlock chests with keys
Chests will contain cards, other gifts, and more.
Completing this set unlocks the new Canadian deck for use.
Open chests to acquire Maple Leaf Deck.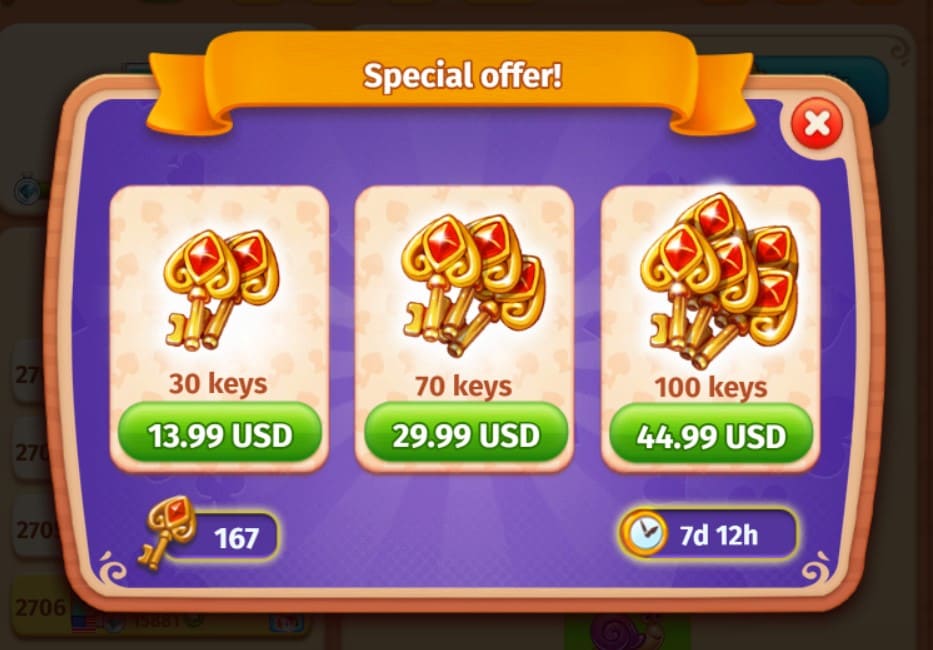 You can purchase the Ruby keys to speed up the full deck acquisition or use Magic wands to open Emerald chests.
Wish you good luck!