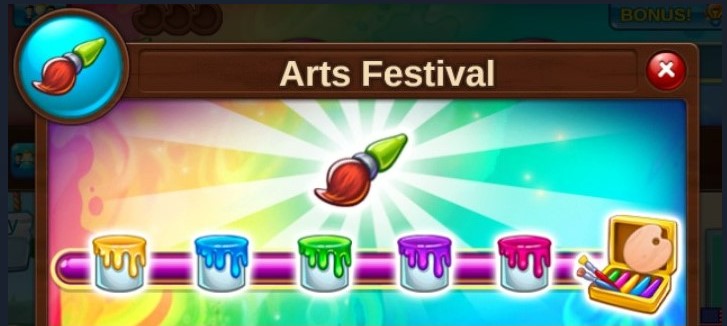 Right now Solitaire Social is running the Arts Festival! Hurry to take part! Creating real works of art – isn't that what makes us happy? Play your favorite online Solitaire game, get inspired and paint pictures.
The more inspiration you have – the more paints and other valuable items you get.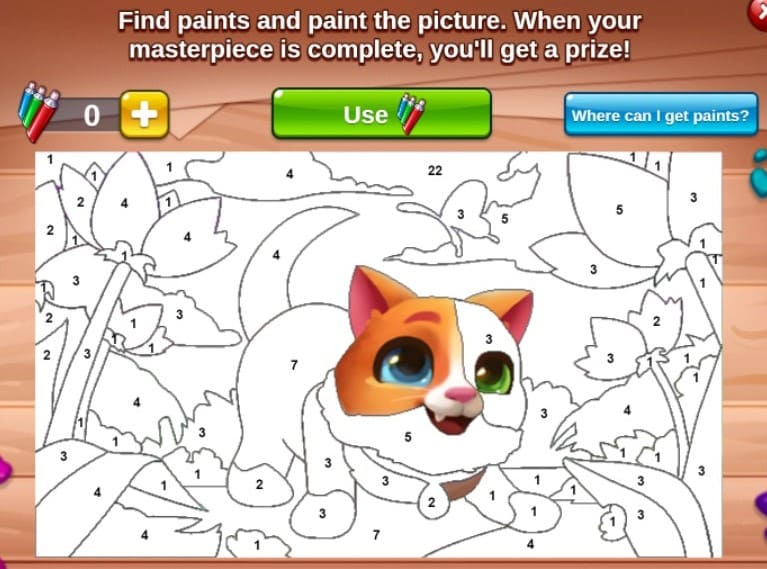 Arts Festival rules: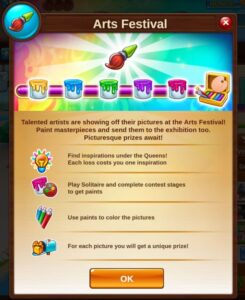 Win rounds of Solitaire Social and find inspiration under each Queen. Keep in mind that each defeat takes away 1 inspiration.
For each level of the contest that you complete, you receive prizes and paints.
Color a picture with the paints you receive.
Send the finished work to the exhibition and get a unique prize for it!
Head to the Arts Festival as soon as possible – the first picture is waiting! Over the next few days you'll find inspiration under every Queen you play – you can't miss it! Play Solitaire Social and make the world more beautiful!
Artist's Set
By the way, during the Arts Festival a special offer will be available – the Artist's set, which consists of:
100 Magic Wands;
600 coins;
5 boosters;
12 hours protection from freezing and waiting in tournaments;
Surprise Chest.
The more stages of the competition you pass, the greater discount you get!