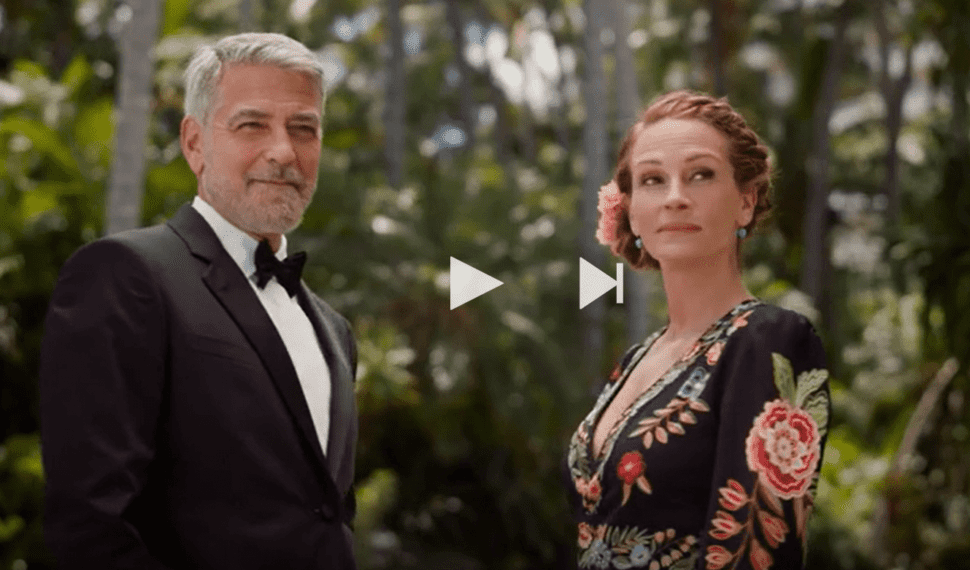 The critically acclaimed and starstudded 'Ticket to Paradise' is set to release on the 21st of October in North America. Viewers are eager to watch Ocean's Eleven actor George Clooney and Pretty Woman actress Julia Roberts reunite on camera as a duo again. With an impressive 60 million grossed overseas, it is set to be a box-office hit this month.
The film is about a divorced couple burying the hatchet to stop their daughter from committing to a local Bali islander she is set to marry in an attempt to stop her from following in their footsteps as a couple. Being filmed in Australia and taking place in Bali, this tropical rom-com movie showcases the typical mishaps that all parents can sometimes face in an attempt to try to protect their children.
Clooney and Roberts play the divorcees, David and Georgia, and their synergy as actors is enough to sell plenty of tickets alone. Clooney, who is known for his role in Batman, and films like Midnight Sky, is not necessarily known for his works in the romantic comedy genre. However, just his presence alone is enough to captivate a large mass of viewers. Roberts is not without her merits either, as an Oscar nominee for her role in Pretty Women. While rom-coms usually tend to fall out of the limelight quickly, the duo seems to be keeping their spot in the spotlight efficiently.
This isn't the first occasion that the pair has worked together in front of the camera. The two have been in 6 films together, and Clooney even allegedly convinced Roberts to take her role in the Oceans franchise for a mere 20$. They have strong chemistry, and it certainly is showcased throughout their many works together. One particular scene took "80 takes," says Clooney, as the pair could not stop laughing and sharing a good time together.
While the North American release is a month behind the 21st of September release, it is still anticipated to do well at the box office. Last weekend alone, the film brought in 10 million on its third week in theaters, a rather impressive figure for the genre. It is a wise move by Universal Studios to spread the profits of the film out across the span of a month to increase anticipation in what tends to be a sought-after geographical demographic for any film.
ArticleThe photo for the article is taken from the official trailer, check it out.
It is impossible not to anticipate catching Ticket to Paradise in theaters with the likes of Roberts and Clooney. The parent trap trope shines through brilliantly throughout the film, and one cannot help but become wrapped up in the witty and extravagant plot line.
While the title is not yet streaming on any platform, it is the perfect excuse to get down to your local theater and enjoy a night on the town. If this movie is something that you enjoyed, please tell us about it! What's your thoughts on the dynamic duo's newest work? Let us know in the comments!