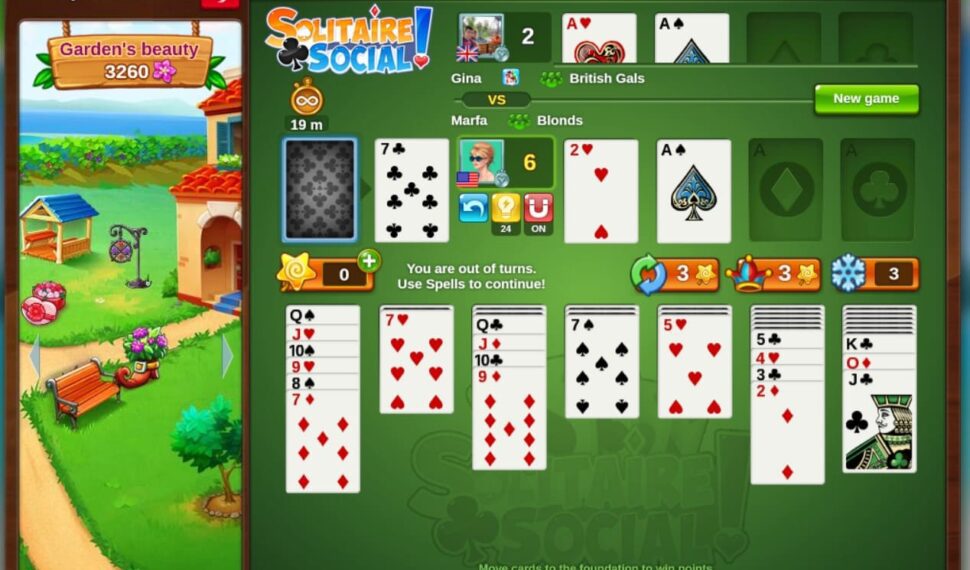 It could be difficult to keep up with the rapid advancements in technologies. Do you remember how we used to play with a standard deck of cards? Then desktop computers could be used for a free online solitaire game, and today we have full access to mobile devices with browsers and applications. Many people wonder which is preferable – a mobile browser or an application, but they never come up with a conclusion. Nowadays, there is an app for almost anything, including shopping, banking, listening to music, and playing games. Apps are widely regarded. Let's examine these two technologies more closely to see the one that is more suitable for gaming.
Let's first define what a solitaire game is. This is a single player card game. The challenge in it is to arrange the given cards in a specific order. When the mission is complete, it is generally accepted that "solitaire has converged" (or commonly we say "the player has won"). Solitaire comes in a wide variety today. During a long period of time the most played variation was Klondike. Moreover, it became the first type of solitaire that began to gain popularity rapidly thanks to including in Microsoft software in the early 90s. However, there are currently alternative versions of free online solitaire games to play now.
The two main kinds of solitaire games are browser-based and downloading client-based games or mobile applications. Browser games are played without downloading. The only things you need are a reliable internet connection and any web browser that you have on your computer or phone. You may need to sign in, but in many games it is not obligatory and you just open the link in your browser and play. But if you are a smartphone lover, it is necessary to download and install free solitaire games to play online on your device.
Now let's define differences between solitaire browser games and apps that should be downloaded?
Solitaire browser games
Browser-based games feature good graphics and varied gameplay. With the use of a browser, you may play solitaire free without downloading and this can be advantageous when you do not have enough space on the device. You won't have to remove sentimental photographs and movies, uninstall necessary software, or frequently clear the cache.
Browser card games request a low computer configuration. A powerful PC or a modern smartphone is not necessary for the solitaire app. Card games that are played in a browser will function flawlessly even on an old device or laptop. Additionally, they load quickly, don't consume much RAM, and work well even with slow connections.
It's a big benefit that you may keep multitasking while playing free browser-based online solitaire games. You may, for instance, open a solitaire match on one browser tab and the work-related programs on the others.
Additionally, if you use a mobile application, the phone's battery life could run out very soon. While the browser game on a computer can be played for however long you'd like.
If you desire to play free solitaire without downloading – just open "Solitaire Social". It has a combination of traditional Klondike rules and competitive spirit because players can participate in tournaments. When a gamer starts a new match, artificial intelligence searches for an opponent for him. Two players compete in solitaire and one wins. After that this player moves higher in the tournament table. Another feature of this free with no download solitaire is that in this app you can obtain…. your personal garden! After a player succeeds in tournaments, he receives in-game currency that can be spent on a virtual garden. Excellent colorful graphics make this browser game even more attractive than most of its mobile counterparts.
Solitaire apps
There are lots of solitaire games free download for android mobile and ios operational systems. Mobile gaming is said to be a flexible option. Of course, the main reason is that such games can be played wherever a person is, whether his device is connected to a Wi-Fi network or using 4/5G. It is unlikely that it would be comfortable for you to play free online solitaire games with a laptop on your lap in public transport or in line for a doctor's appointment. Some mobile applications have the advantage of allowing you to participate in games without an Internet connection.
But there is one significant disadvantage in mobile apps – you must install the game's file to play downloaded games. Solitaire games are often not very huge, but for someone with limited phone storage capacity, this can still be a problem. After that, games and content will be updated often. This is typical because it gives you more game alternatives. The inability to utilize an application's out-of-date version is one of the elements of the gameplay on installed applications. That is, if an update has been released, you will first have to update the game and only then start the match. You might not be able to play on some older phones since they are no longer supported.
Installing the Mahjong game might help if your phone is running low on space. This free solitaire download for android does not call for a lot of cache memory. It also is known as Shanghai Solitaire and uses conventional rules. The game is easy to navigate and enjoyable.
In conclusion, we would like to note that both types of games have their pros and cons. Browsers and mobile apps promise pleasant and interesting content of the highest caliber. The decision ultimately comes down to the user experience – what you prefer, what type of platform, game design, and features you like. It is logical to try both approaches. It is not so important how you are connected to the game, the gameplay itself is important. There are many free solitaire games to play now and you can choose any of them – no matter whether you are a fan of browsers or mobile apps.