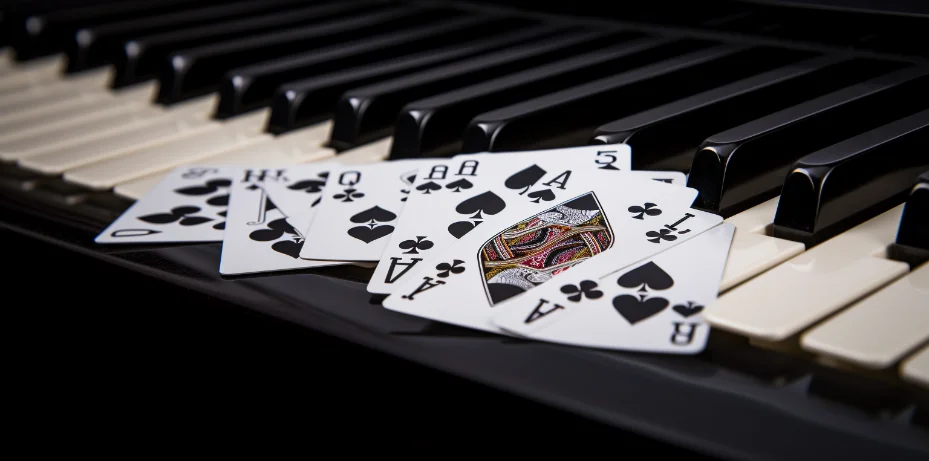 What Is Classic Solitaire?
Classic Solitaire is a game focused on sorting cards. The aim is to move all cards from the tableau to the foundation piles. Players move cards between columns to sort them into 4 piles of cards separated by a suit. You can play Classic Solitaire online for free online as a single player or compete with your friends. It's one of the most common forms of Solitaire out there.
How To Play Classic Solitaire
The game begins with 28 cards dealt into seven rows and four columns; this arrangement is called the tableau. Seven cards are placed in a row, one facing up and the six others facing down to the right.
The aim is to move cards from the tableau to the foundation pile, starting with an Ace and ending with a King. There's a stock pile containing cards yet to be moved to the tableau or foundation and a discard pile, or talon, containing cards that aren't yet playable.
The player's aim is to move cards from the tableau to the foundation, starting with an Ace and ending with a King. Hence, moving an Ace or a King is advisable as soon as you get the opportunity. You must start with the cards facing up on the tableau. Every time you move a card facing up, you turn up the card beneath it. Repeat until you get the desired winning arrangement.
Tips For Playing Classic Solitaire
Move quickly if your Solitaire version has a timer.
Handle the cards facing down first.
Don't empty a spot without a king.
Flip the top stock card first.
Play Aces and Kings as soon as you get the opportunity.
Move cards from the columns with the most face-down cards first.
Solitaire Social lets you play Classic Solitaire for free on your desktop or mobile. The rules are simple; you will be matched with another player with the same card deck, and your goal is to finish sorting the deck before him. Each player has 2 minutes to finish the game, and a timer starts counting if an opponent finishes first. Players score more points as they sort the deck; once the timer runs out, the player with more points wins.
Solitaire Social is a PvP (player versus player) version of Classic Solitaire, so you'll hardly get bored. You can join tournaments to win prizes.
Solitaire Social also lets you grow a virtual garden while playing Classic Solitaire. The more you play, the more beautiful your garden becomes. We provide a rich selection of garden decorations and upgrade features, so you'll hardly get bored tending to your virtual space. You can compare your garden with that of your online friends.
What Is the Average Winning Rate For Classic Solitaire Games?
Not all Classic Solitaire games are winnable. A reasonable win rate for an average player should be between 40% and 60%, but yours may be lower if you're playing a difficult version.
You should accept that you can't win every Classic Solitaire game, but you can put in the effort to make your win rate as high as possible.
How Many Levels Are In Classic Solitaire?
The number depends on the exact game and version you're playing.
Solitaire Social has 13 levels:
Bronze
Silver
Gold
Platinum
Diamond
Crystal
VIP
Star
Mastermind
Champion
King
Ace
Legend
You'll start at the Bronze level and must win several tournaments to advance to the next level. You get bonuses each time you level up.
Is Classic Solitaire Legit?
Yes, it is. It is a common version of Solitaire you can play either on a physical board or digitally. There are many free online platforms to play Classic Solitaire, including Solitaire Social, which makes the game exciting with interactive and competitive social features. You can play Solitaire Social for free on your PC.
Is Every Game Of Classic Solitaire Winnable?
No, every game is not winnable. Players must accept that they can not win all matches. However, they can hone their strategy to make their winning rate as high as possible. The winning rate for an average player is between 40% and 60%, and very competitive players can go as high as 90% or more. Yet, it's impossible to win all games that you play.
How Is Classic Solitaire Scored?
The game starts at 0 points. Players get awarded for
Moving a card from the tableau or stock pile to the foundation
Moving a card from the stockpile to the tableau
Players lose points for
Moving cards from the foundation
Going through the stockpile for a second time, and more for each consecutive time